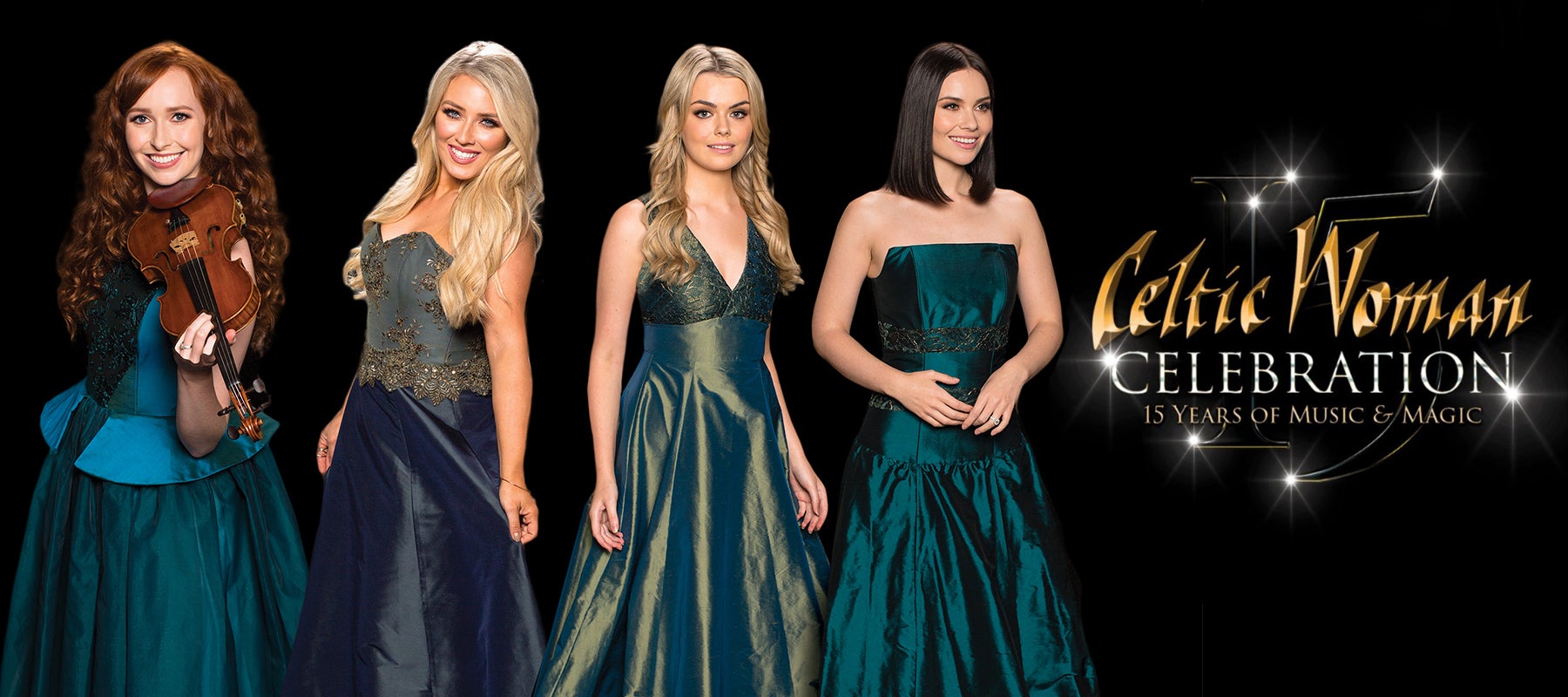 RESCHEDULED: Celtic Woman Celebration–The 15th Anniversary Tour
RESCHEDULED: Celtic Woman Celebration–The 15th Anniversary Tour
(3-20-20) A message from Celtic Woman: We are very excited to announce our rescheduled 2021 Celtic Woman Celebration Tour. Our wonderful fans are always our first priority, and it is important to us to provide you with these updates as soon as they become available. We have moved very quickly and are working very closely with each venue to deliver a seamless transition of each purchased ticket, and we ask for your patience as we finalize these ticketing details over the next few weeks. Please find preliminary details: If you purchased ticket(s) for a 2020 tour date that was postponed, your ticket(s) will be honored at the rescheduled date in 2021; if you are unable to attend the rescheduled date, please request a refund from the your point of purchased ticket(s). For more information check http://www.celticwoman.com.
(originally scheduled for March 15, 2020)
Celtic Woman Celebration – The 15th Anniversary Tour Celtic Woman is thrilled to be celebrating 15 phenomenal years of music-making this year. Feel the embrace of breath-taking music that transports you from your theatre seat straight to Ireland. Celebration brings together our very favourite songs from the journey so far – songs that have created an incredible bond with audiences all over the world. From the siren call of Orinoco Flow to the playful energy of Teir Abhaile Riu. Rejoice through the lilt of the fiddle and the beat of the drum. Experience the power of the uplifting anthems You Raise Me Up and the soaring harmonies of Danny Boy. Our fully staged Celebration tour features our stunning band, two pipers, two drummers, traditional step-dancers and backing vocalists and of course our four fantastic Celtic Woman soloist – Tara McNeill on fiddle and Irish harp, weaving her magic around the spine-tingling voices of Mairéad Carlin, Megan Walsh and original Celtic Woman star, Chloë Agnew, who joins us for the 15th anniversary as a special guest artist. To mark this achievement and to thank our fantastic fans, we bring you Celebration – The Tour.
Group Sales

Groups of 10 or more save $4 off single ticket pricing (excluding top priced tickets). Visit our Group Sales page for more information or call 804-592-3401 to place a group order.