Cashless Concessions at Altria Theater
Our standard food and beverage offerings during ticketed events at Altria Theater include:
Snacks (Fresh popped popcorn, assorted candy, and nuts)
Soda (Pepsi products)
Bottled water
Beer (Heineken, Bud Light, Devils Backbone Lager, Bold Rock Cider, Great Return, Richmond Lager)
Wine (MERF Cabernet, MERF Chardonnay, Crafters Union Pinot Grigio, Crafters Union Red Blend)
You will find our refreshment areas located on almost every level of Altria Theater. Below are a few special places to check out on your next visit.
Please note that our concessions are currently cashless. We accept all major credit and debit cards.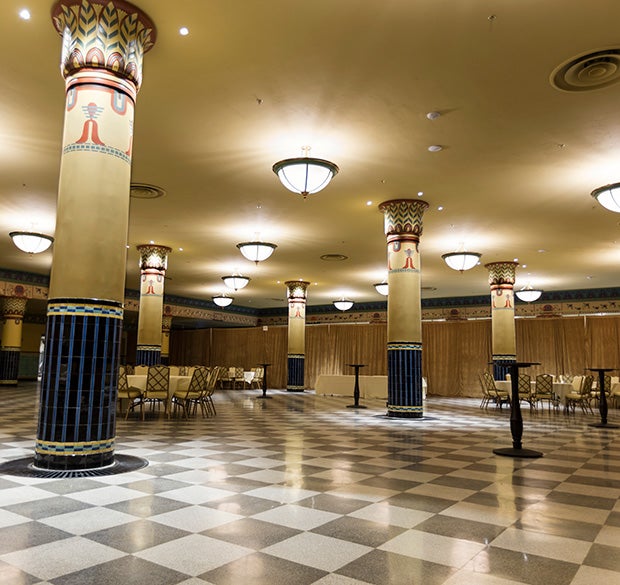 Ballroom Bar
Located one level down from the main entrance, this bar provides our standard offerings of snacks, soda, water, beer, and wine, along with a full bar. It is adjacent to the Coat Room and restrooms for both men and women.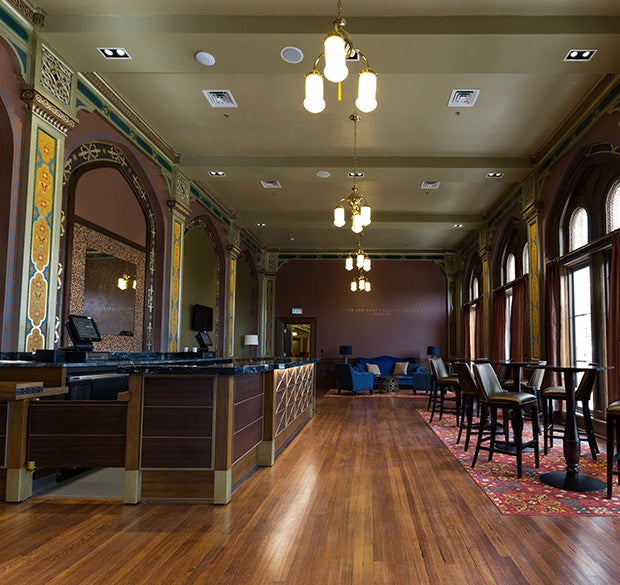 Parsons & Farrell Lounges
Visit the Mary Morton Parsons Foundation and the Tom and Anne Garland Farrell lounges on either side of the Rear Orchestra Lobby (one level up). Like the Ballroom Bar, you will find our regular offerings along with a full bar. Comfortable seating and high-top tables make this a delightful place to await the start of a show.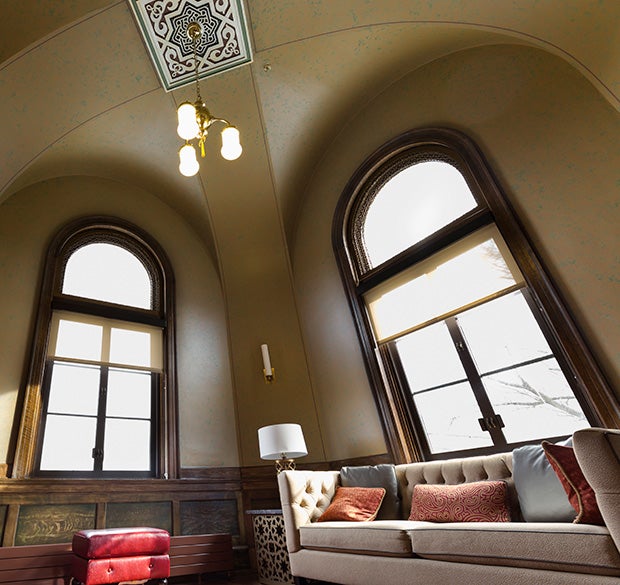 Subscriber Lounge
We are happy to open this private lounge on Level 1 (one level up) to the general public during most events. You will find comfortable seating and private restrooms along with our regular offerings and a full bar. You may also find specialty food and drink options here.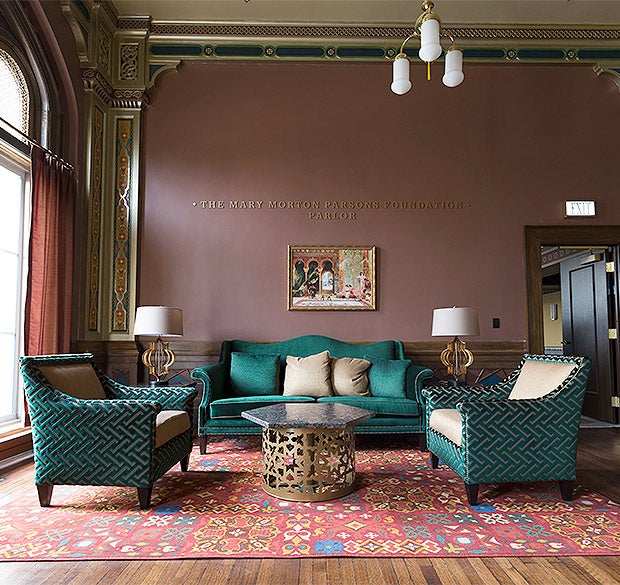 North & South Balcony Parlors
Additional comfortable seating can be found in the lounges on the Balcony Level (Level 3), with access to restrooms and our regular food and beverage offerings plus a full bar.