ASM Richmond Finalizes Reactivation Plan for All Three Local Venues
Oct.

1

, 2020
Altria Theater, Dominion Energy Center, and Bon Secours Training Center Hosting Events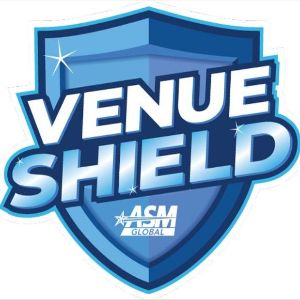 Richmond, Virginia (September 30, 2020) - ASM Richmond announced recently that it has developed and implemented a comprehensive reactivation plan for all three of its Richmond venues, including Altria Theater, Bon Secours Training Center, and Dominion Energy Center. The plan is based on ASM Global's successful VenueShield program, which is being implemented throughout its 325 venues around the globe, and in collaboration with state and local government officials, health experts, and industry leaders from venues throughout the region and the state.
"The development of this reactivation plan has been a meticulous process over the course of several months and involving countless subject-matter-experts, including government officials, health experts, and industry leaders. It has been critical that we get this right, for the health and safety of our patrons, performers, promoters, staff, and anyone that visits our venues, and for the future of our industry," said Dolly Vogt, Regional General Manager, ASM Richmond.
ASM has wasted no time putting the reactivation plan to use. The Bon Secours Training Center has been using it since July, including during last week's first "pod" seating concert, where attendees had to purchase access to a 4- or 6-person pod on the training center's field and comply with strict health and safety guidelines throughout the live concert featuring Keller Williams.
The plan was also utilized during the Richmond Symphony's recent MasterWorks performances at Dominion Energy Center. A limited live audience was allowed in the theater, with strict social distancing in place and in compliance with state and local guidelines. All patrons had to agree in advance to follow the guidelines, which were delivered via email. The guidelines included a requirement that they submit to temperature screenings upon entering the building and wear masks at all times. The RSO musicians were required to follow the same guidelines and had to maintain ten feet of physical distance while on stage.
"The MasterWorks concert was a great success and represents a model that I believe we can build upon going forward," said Michèle Walter, Managing Director of AMS Planning & Research who is serving as Interim Executive Director for the Richmond Symphony. "The patrons were excited to be there and were happy to comply with the guidelines that were put in place, for the health and wellbeing of everyone."
Additional housekeeping staff was brought in prior to both events to clean and sanitize the venues on a continuing basis. The reactivation plan also called for the extensive use of signage throughout the venues to inform patrons of new procedures, manage movements, and maintain appropriate physical distances.
There are additional events coming up at all three ASM venues, including additional concerts at Bon Secours Training Center and the continuation of the Richmond Symphony's MasterWorks, Pops, and Lollipops Series in October and November. All events are being held in compliance with local and state guidelines, while utilizing the full reactivation plan.
For more information on VenueShield and upcoming events visit the venue websites, including www.altriatheater.com, www.dominionenergycenter.com, and www.trainingcenterevents.com.
###
About ASM Richmond
ASM Richmond is the Richmond, Virginia division of ASM Global, the world's leading provider of innovative venue services and live experiences. The company manages three local venues including, Altria Theater, Bon Secours Training Center, and Dominion Energy Center on behalf of the Richmond Performing Arts Center (RPAC). Previously known as SMG Richmond, the company became ASM Richmond in 2019 as a result of the merger between its parent company, SMG Worldwide, and AEG Facilities. ASM Richmond oversees all facets of venue management including, administration and finance, sales and marketing, booking, event production and promotion, and facilities maintenance.
About ASM Global
ASM Global is the world's leading provider of innovative venue services and live experiences. The company was formed by the combination of AEG Facilities and SMG, global leaders in venue and event strategy and management. The company's elite venue network spans five continents, with a portfolio of more than 300 of the world's most prestigious arenas, stadiums, convention and exhibition centers, and performing arts venues. From Aberdeen to Anchorage, and Sydney to Stockholm, its venues connect people through the unique power of live experiences.
ASM Global's diverse portfolio of clients benefits from the company's depth of resources and unparalleled experience, expertise and creative problem-solving. Each day, the company's 61,000 passionate employees around the world deliver locally tailored solutions and cutting-edge technologies to deliver maximum results for venue owners and amazing experiences for guests. By consistently looking for new ways to envision, innovate and empower the spaces and places that bring people together, ASM Global elevates the human spirit while delivering the highest value for all stakeholders. For more information, please visit www.asmglobal.com.