BLOG: Making It Work
Apr.

22

, 2020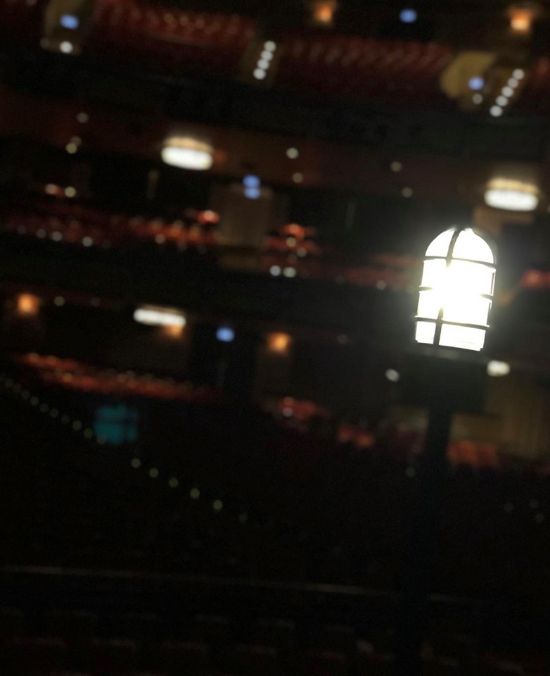 Like all non-essential businesses, ASM Richmond, the company that manages Altria Theater, Bon Secours Washington Redskins Training Center, and Dominion Energy Center, has temporarily shut down operations as a result of the COVID-19 pandemic. To date, all shows, events, and performances have been postponed or cancelled through the beginning of June.
The entertainment industry has been hit hard by this pandemic. Broadway is shut down. Concerts have been cancelled. Sports are on hold. No one has been spared.
Unfortunately, with no revenue coming in, it meant that management had to make some difficult decisions in the short term. Some staff had to be furloughed, while part-time and contract staff were sidelined until the venues could start hosting shows again. And it meant that the remaining full-time staff would have to be flexible about their "job description" during this unprecedented time.
While everyone continues to do some part of their "normal" job, the staff is jumping in and contributing wherever needed to make sure that everything that needs to get done, gets done!
Some departments are still busy. For example, the box office is still handling refunds and exchanges, moving shows to later dates, and answering patron's questions about their tickets. And marketing is still busy maintaining communications with constituents and keeping our patrons up to date on all the recent developments, while preparing for the return of shows, when the time is right.
Other departments have used this period to catch up on overdue projects and fulfill some relatively unique tasks. The food and beverage staff immediately got to work cleaning stock rooms, taking inventory, repairing equipment, and even replacing the floor in a service elevator. The operations staff has had to spend time flushing toilets so that they don't sit too long and running water in each sink throughout the facilities to make sure that traps don't dry up. That's more than 100 toilets and sinks across three venues! And that, of course, is in addition to general cleaning and maintenance that never stops.
While no one would ever choose to be in this predicament, empty venues do make it easier to catch up on overdue projects that have already been paid for and pending for some time, but simply couldn't get completed because there were not enough days between events to get them done. Now, some facilities are seeing fresh paint, upgraded HVAC systems, and repairs to elevators and other critical systems. In an endless drive to improve the guest experience at each venue, this time is enabling us to move that ball forward.
We also continue to plan for future events, like the 2020-2021 Broadway in Richmond season, the Washington Redskins training camp, and countless weddings, corporate events, and charitable fundraisers that normally fill our venues this time of year. There is a tremendous amount of preparation that goes into all of these events, and even though there is no certainty about when they will resume, we have to proceed as if everything will take place.
We will get through this. The doors will open and the curtain will rise again. And when it does, we will be ready to welcome our patrons and guests back to our venues. And you may just notice some of the things that we worked on while you were gone.