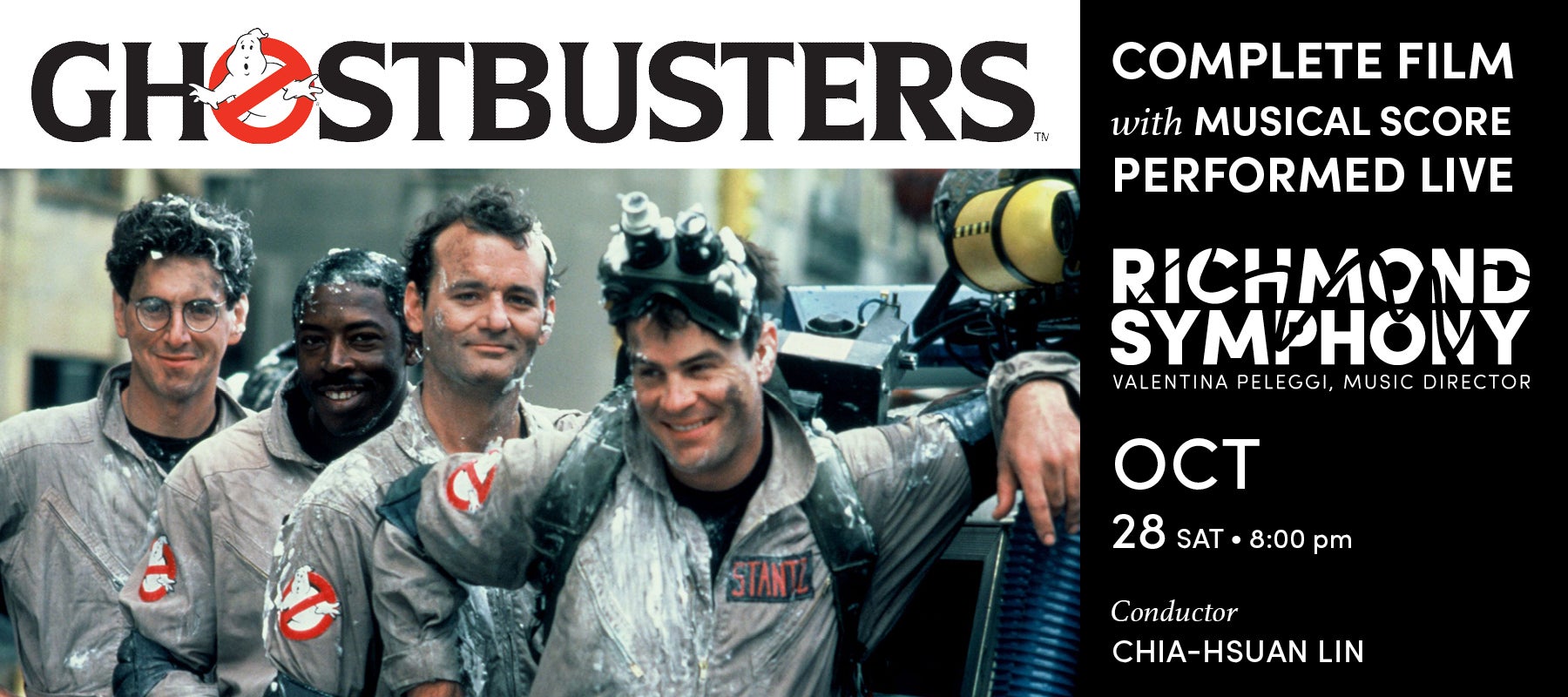 Ghostbusters: Live with Film
with the Richmond Symphony
Ghostbusters: Live with Film
with the Richmond Symphony
"Dogs and cats, living together! Mass hysteria!" Harold Ramis, Ernie Hudson, Bill Murray, Dan Aykroyd, Rick Moranis, and Sigourney Weaver get you slimed in this comic classic. And Richmond Symphony performs Oscar®-winner with the film above the stage... "Who you gonna call?" Chia-Hsuan Lin conducts.
Group Sales

Group discounts are available for groups of 8 or more. Email groupsales@asmrichmond.com for more information or call 804-592-3401.

We reserve the right to refuse to sell to any customer considered to be a ticket broker, third-party vendor, or scalper.