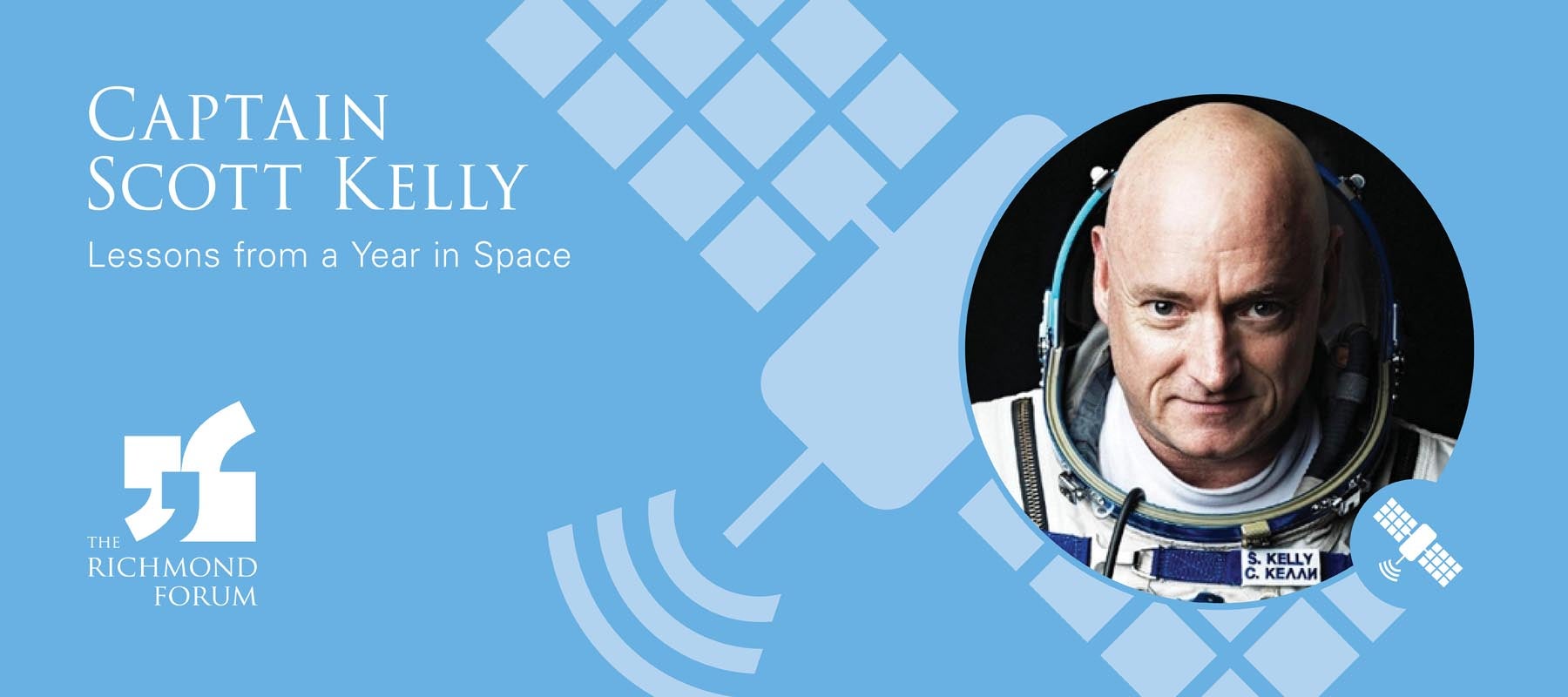 The Richmond Forum Presents Captain Scott Kelly
The Richmond Forum Presents Captain Scott Kelly
"LESSONS FROM A YEAR IN SPACE"—During his record-breaking year aboard the International Space Station, U.S. astronaut Captain Scott Kelly captivated the world while laying the groundwork for the future of space travel and exploration. At The Richmond Forum, Captain Kelly will share the science and experimentation that was at the core of the ground-breaking expedition, personal stories from 229 miles above Earth, and his uniquely gained lessons about risk, hope, and human potential. Mr. Kelly will deliver a speech and participate in an audience Q&A.
The Richmond Forum, now in its 33rd season, is America's largest non-profit lecture series, bringing leaders from the world stage to our stage in Richmond—to expand horizons, stimulate conversation, and inspire our community.
Learn more at www.richmondforum.org.
Ticket Information

Tickets: Tickets only available by calling The Richmond Forum: (804) 330-3993.
Ticket Prices: $40-$100.
Availability: Sold Out