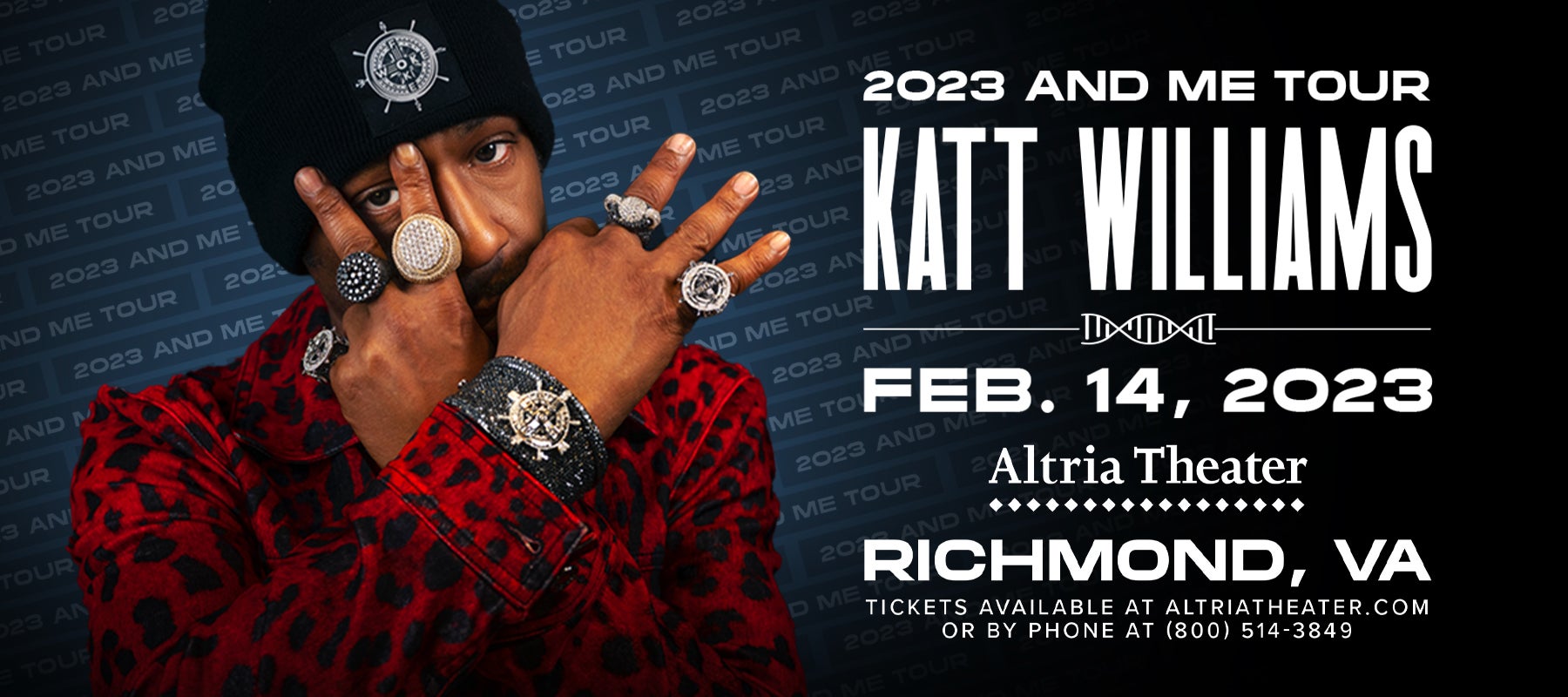 Katt Williams
2023 And Me Tour
Katt Williams
2023 And Me Tour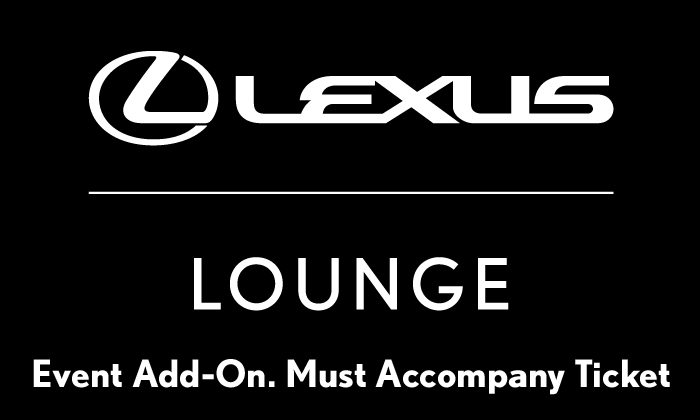 Includes VIP entrance, one premium beverage credit per person, complimentary light-hors d'oeuvres, and access to private restrooms. Lexus Lounge access must be added to existing ticket purchases.
Comedy titan and Emmy® Award-winning actor, Katt Williams, announces his 23 And Me Tour is coming to Altria Theater on February 14, 2023, at 8PM.
With a career spanning over 20 years, Williams has earned a worldwide reputation as one of today's top entertainers, having developed a career seeded with thousands of sold-out arenas, an expansive list of starring roles on the small screen, and memorable performances in major box office hits. His latest project, the comedy horror film "The House Next Door: Meet the Blacks 2," the follow-up to the 2016 indie hit "Meet the Blacks," premiered June 11 and stars Williams along with Mike Epps, Snoop Dogg and Danny Trejo. The film earned numerous accolades on opening weekend including: #1 Comedy in North America, #1 highest-grossing new independent film release, and biggest opening for a feature film in less than 1,000 locations since March 2020.
Since performing his first stand-up show as a teenager, Williams has been taking the comedy world by storm. He quickly developed a unique style of standup that highlights articulate and sharp dialogue, rooted in conversations reflecting the American political landscape. By 1999, he had cultivated a loyal fan base and was performing on some of the most notable comedy stages in the nation. After conquering the stage, Williams shifted his focus into film and television. In 2002, Williams made his onscreen debut as a guest star on "NYPD Blue." Soon after, Williams began to consistently book television appearances, before landing his first feature film role as Money Mike in "Friday After Next." Following his breakout performance in the sequel to "Friday," Williams captured the attention of directors, producers, and audiences in a major way, eventually racking up an extensive list of memorable onscreen appearances including "Father Figures," "Norbit," "Scary Movie V," "Epic Movie," "Bastards," "Cats & Dogs: The Revenge of Kitty Galore," "The Boondocks," "Wild 'n Out," and his guest role in "Atlanta," which earned him a Primetime Emmy® Award for Outstanding Guest Actor in a Comedy Series. Celebrated for his brilliance and ingenuity on stage, Williams is also known for his epic standup specials, including "The Pimp Chronicles," "It's Pimpin' Pimpin'," "Katt Williams: Pimpadelic," "American Hustle," "Priceless: Afterlife," "Kattpacalypse," and most recently, "Katt Williams: Great America" on Netflix.
COVID-19 Policies

ASM Richmond is committed to the health and safety of our patrons, guests, artists, performers, crew, and staff and we will continue to follow the latest health guidance and protocols. In light of the changing conditions with COVID-19 and the Delta variant, we are working closely with all of our promoters to ensure the health and safety of our patrons, staff, and guests.

Currently, Altria Theater is operating at 100% capacity and is strongly encouraging all patrons, whether vaccinated or not, to mask while at the venue. We do not have a vaccination or negative test requirement in place as a venue, although promoters of our upcoming shows are considering multiple options, including the possibility of masks, vaccines, and COVID-19 tests.

At this time, this show does not have any additional requirements in place for patrons outside of the standing venue policies. If there are any changes to the requirements prior to the show, patrons will be notified by email and the event page on the venue website will be updated.

For more information on other actions taken for your safety, please visit https://www.altriatheater.com/visit/health-and-safety.

We look forward to welcoming you back to our venues, and to providing a safe and enjoyable experience!

Preorder Concessions For Intermission Pickup

Altria Theater is working with Noble to enhance your theater-going experience, introducing Mobile Concessions Ordering for our patrons. Say goodbye to long concessions lines by following 3 simple steps:

1) ACCES NOBLE – Search NOBLE in the App Store or Google Play Store OR CLICK HERE to access via your preferred web browser
2) ORDER – Order food and/or drinks pre-show AND from the comfort of your own seat at the venue
3) SKIP THE LINE – Pick up your order at our designated NOBLE pick-up location in the Ballroom, located on the basement level of the theater

Mobile concessions ordering will be available for this performance.