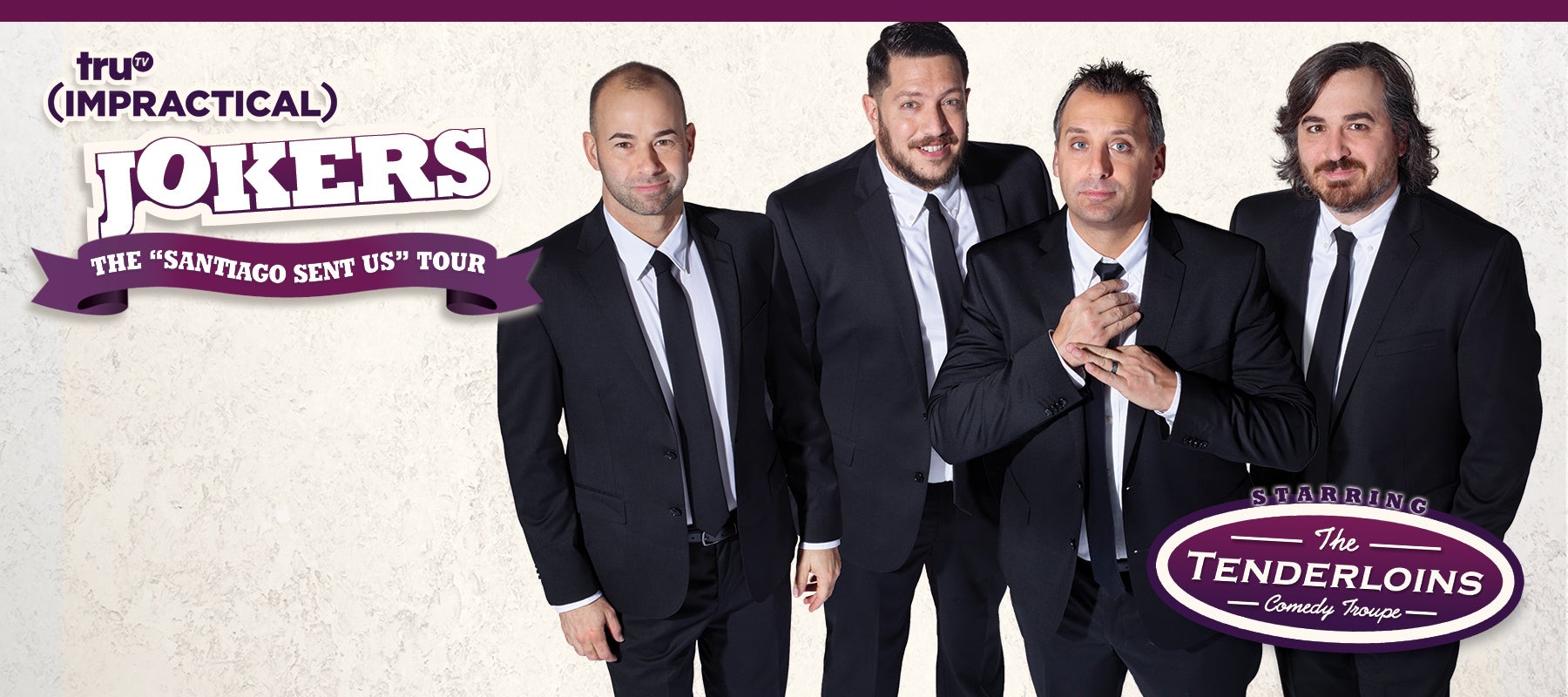 Impractical Jokers
'Santiago Sent Us' Tour Starring The Tenderloins
Impractical Jokers
'Santiago Sent Us' Tour Starring The Tenderloins
*** SECOND SHOW ADDED ***
Due to overwhelming demand, the cast of truTV's Impractical Jokers a.k.a. acclaimed comedy troupe The Tenderloins have announced a new batch of tour dates for their runaway smash "Santiago Sent Us." The Tenderloins, a New York-based comedy troupe, whose four members – Joe Gatto, James Murray, Brian Quinn and Sal Vulcano – are the creators, executive producers, and stars of truTV's hit series, Impractical Jokers. Now in its 6th season, Impractical Jokers follows The Tenderloins as they coerce one another into doing public pranks while being filmed by hidden cameras. With each new season, the show continues to take dares to outrageous levels with new over-the-top hijinks.
Suggested for ages 16 and up.
Ticket Information

Tickets available at the Altria Theater and Dominion Energy Center box offices, by phone at (800) 514-3849 and at etix.com. Tickets subject to applicable fees.

Group Sales

Save $10 on tickets to the 10PM show when purchasing 10+ through our Group Sales Office. Call 804-592-3401 or email us at [email protected].