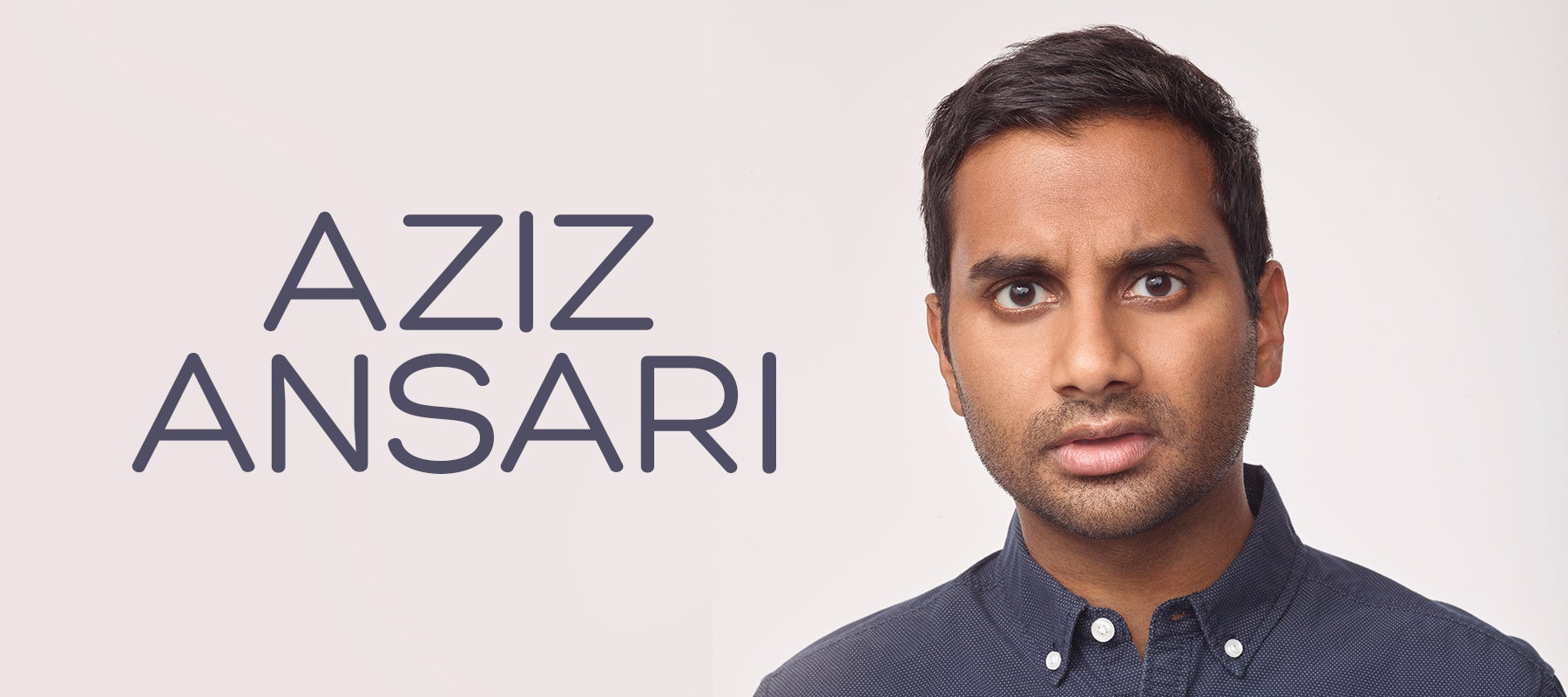 Aziz Ansari
Hosted by Wil Sylvince, Featuring Phil Hanley
Aziz Ansari
Hosted by Wil Sylvince, Featuring Phil Hanley

Actor and comedian Aziz Ansari has won over audiences with his work on 'Parks and Recreation,' 'Master of None' and his stand-up specials.
Indian-American comedian Aziz Ansari started performing stand-up in New York during his college years. In 2007, he debuted his first comedy series, Giant Human, on MTV. Ansari landed a supporting part on the popular sitcom Parks and Recreation in 2009, which ran until 2015. That same year he launched Master of None, and went on to snag Emmy and Golden Globe wins for his work on the show.
*** No cellphones, cameras or recording devices will be allowed at this show. Upon arrival, all phones and smart watches will be secured in Yondr pouches that will be unlocked at the end of the show. Guests maintain possession of their phones throughout the night, and if needed, may access their phones at designated Yondr unlocking stations in the lobby. All guests are encouraged to print their tickets in advance to ensure a smooth entry process. Anyone caught with a cellphone in the venue will be immediately ejected. We appreciate your cooperation in creating a phone-free viewing experience.