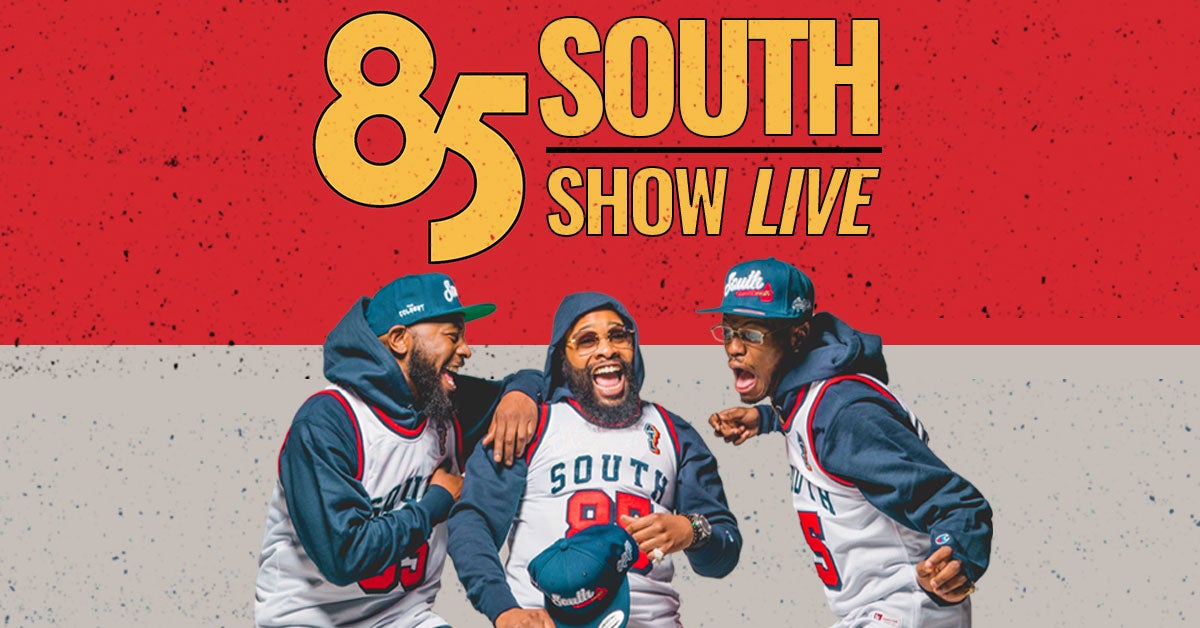 85 South Show Live
85 South Show Live
The 85 South Show, produced by 85 South Media, unites three of America's funniest, talented, and most fearless comedians. With over two million subscribers on YouTube, over half a billion independent views, and 150,000+ live show tickets sold, the 85 South Show has completely changed the comedy industry. DC Young Fly, Karlous Miller and Chico Bean first teamed up in Steve Harvey's studio to begin recording a podcast that showcased their improv, freestyling and roasting skills. Comedy fans were quick to discover the chemistry between the three performers, and now they are continuing their "85 South Show Live," across the country.
COVID-19 Policies

ASM Richmond is committed to the health and safety of our patrons, guests, artists, performers, crew, and staff and we will continue to follow the latest health guidance and protocols. In light of the changing conditions with COVID-19 and the Delta variant, we are working closely with all of our promoters to ensure the health and safety of our patrons, staff, and guests.

Currently, Altria Theater is operating at 100% capacity and is strongly encouraging all patrons, whether vaccinated or not, to mask while at the venue. We do not have a vaccination or negative test requirement in place as a venue, although promoters of our upcoming shows are considering multiple options, including the possibility of masks, vaccines, and COVID-19 tests.

At this time, this show does not have any additional requirements in place for patrons outside of the standing venue policies. If there are any changes to the requirements prior to the show, patrons will be notified by email and the event page on the venue website will be updated.

For more information on other actions taken for your safety, please visit https://www.altriatheater.com/visit/health-and-safety.

We look forward to welcoming you back to our venues, and to providing a safe and enjoyable experience!