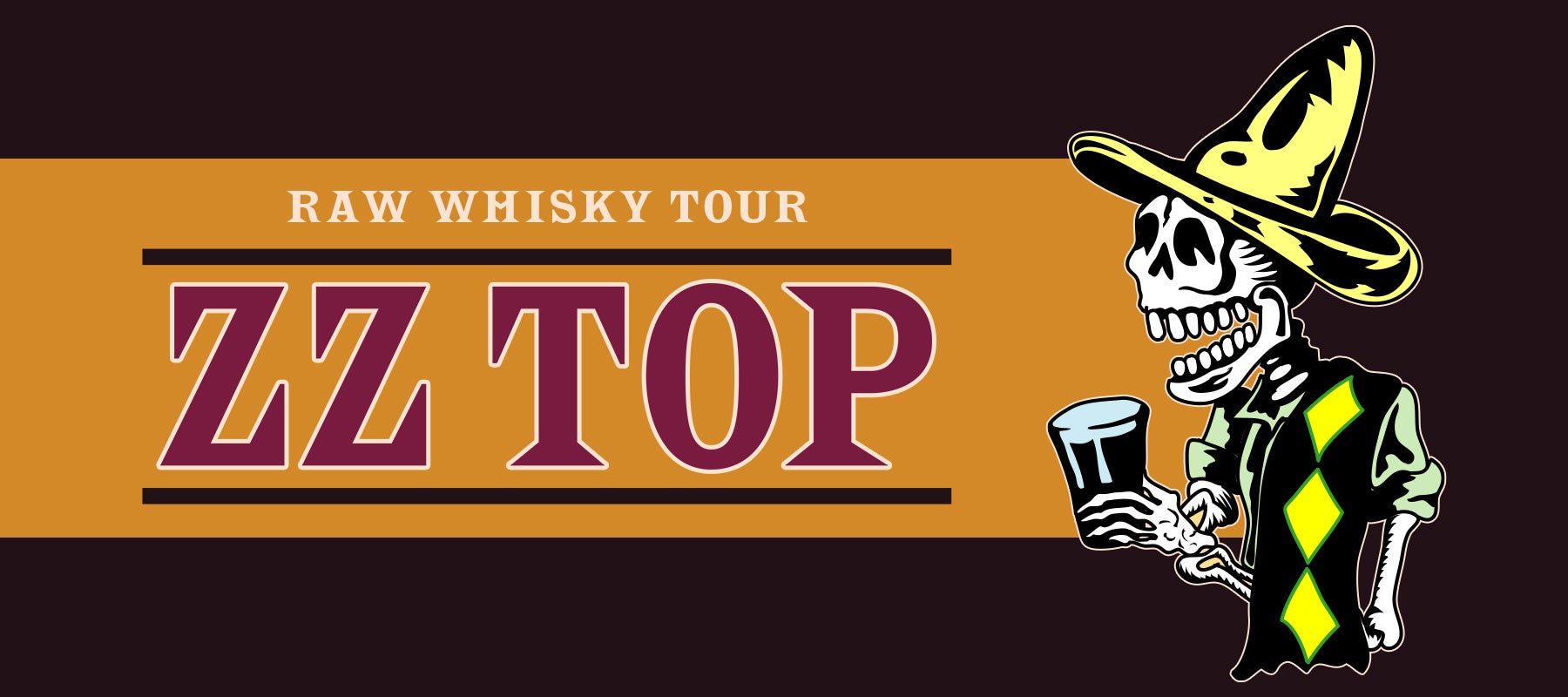 ZZ TOP RETURNS TO ALTRIA THEATER 
July

25

, 2022
RICHMOND, VA (July 25, 2022) – One of the most iconic and recognizable bands in America, ZZ Top, synonymous with their trademark beards, hotrod cars, and spinning guitars, is returning to Richmond's Altria Theater on October 4th for an 8PM show. The band is hitting the road hot on the heels of their newest album, RAW, recorded at the historic Gruene Hall in New Braunfels, Texas as part of a new documentary about the group, entitled, ZZ Top: That Little Ol' Band from Texas.
Tickets go on sale to the public this Friday, July 29th at 10AM. A special venue pre-sale will take place beginning Thursday, July 28th from 10AM to 10PM for subscribers to the Altria Theater newsletter. Visit AltriaTheater.com, call us at (800) 514-ETIX (3849), or come to our Box Office, M-F, 10AM - 2PM, at 6 North Laurel Street, Richmond, Virginia 23220 to learn more.
ZZ TOP's music is always instantly recognizable, eminently powerful, profoundly soulful and 100% Texas American in derivation. The band's support for the blues is unwavering both as interpreters of the music and preservers of its legacy. It was ZZ TOP that celebrated "founding father" Muddy Waters by turning a piece of scrap timber than had fallen from his sharecropper's shack into a beautiful guitar, dubbed the "Muddywood." This totem was sent on tour as a fundraising focus for The Delta Blues Museum in Clarksdale, Mississippi, site of Robert Johnson's famed "Crossroads" encounter with the devil.
ZZ TOP's support and link to the blues remains as rock solid as the music they continue to play. They have sold millions of records over the course of their career, have been officially designated as Heroes of The State of Texas, inducted into the Rock and Roll Hall of Fame (by Keith Richards, no less) and have been referenced in countless cartoons and sitcoms and are true rock icons but, against all odds, they're really just doing what they've always done. They're real and they're surreal and they're ZZ TOP. The elements that keep ZZ TOP fresh, enduring and above the transitory fray can be summed up in the three words of the band's internal mantra: "Tone, Taste and Tenacity." As genuine roots musicians, they have few peers.