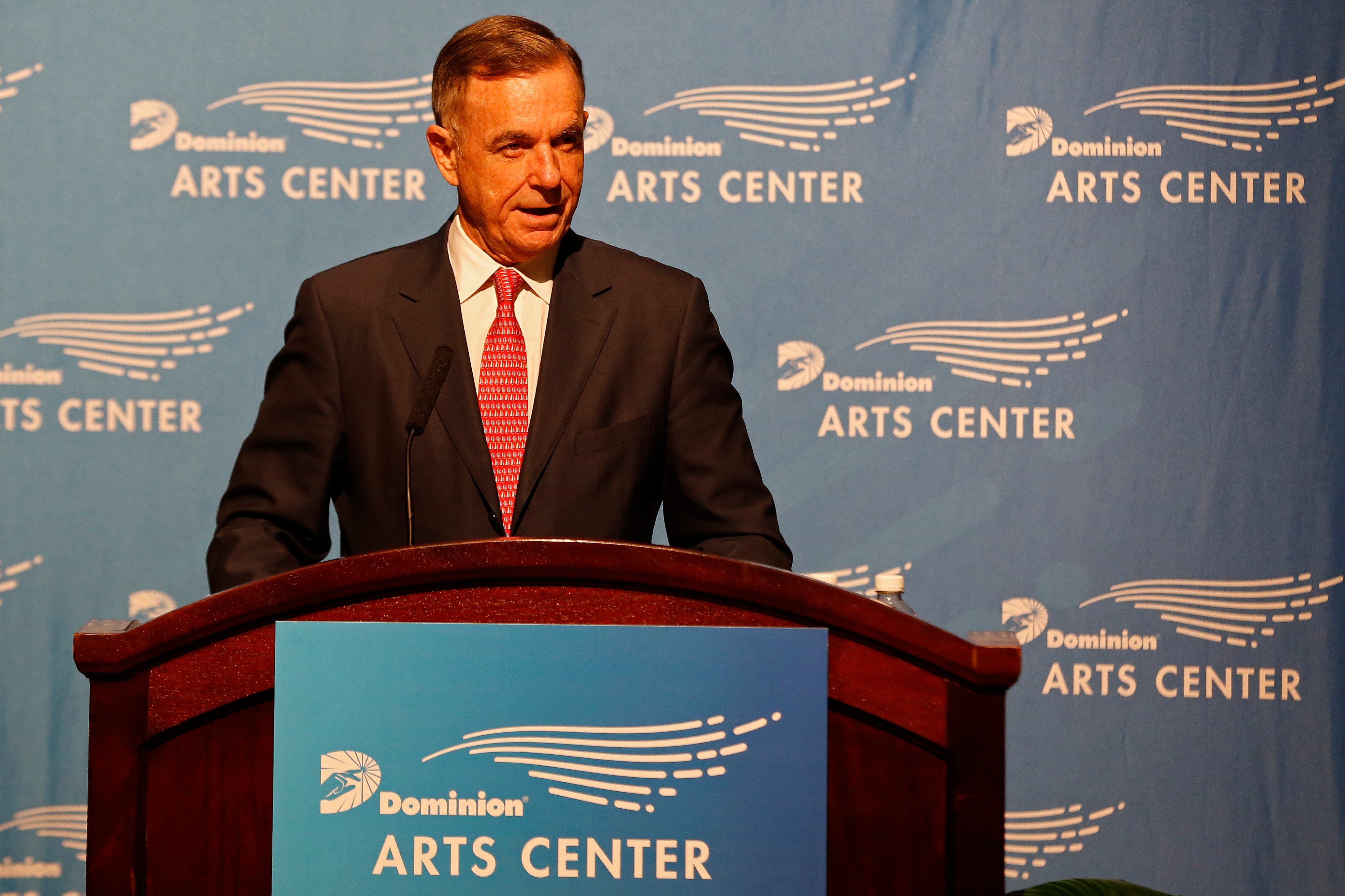 Tom Farrell: A Great, Yet Humble Man
Apr.

18

, 2021
A lot has been said over the last two weeks about the remarkable life and career of Tom Farrell. Tom was not just the leader of the Richmond-based utility conglomerate, but he was one of the preeminent leaders of our community. He was a great businessman, but an even better human being. He had a way of bringing the best out of everyone that he came in contact with and making sure that things not only got done…but got done the right way.
Tom had a passion for the community. He was committed to making Richmond the best it could be. Whether it was his beloved Dominion Energy Charity Classic, the PGA Champions Tour event that he helped make happen, his leadership of Richmond 2015, the Organizing Committee for the UCI Road World Championships that he Co-Chaired with former Mayor Dwight Jones, or the commitment to the hundreds of community events and organizations that Dominion supported over the years. As the head of one of the most successful power utilities in the country, Tom felt a responsibility to give back to the community, and a desire to constantly strive to make it better. And he did!
Everything that he got involved with was focused on making the region a better place to live, work, and play. It was never about him or Dominion. It was about making our community the best it could be.
"I have said many times that the UCI Road World Championships would not have happened if it wasn't for Tom," said Tim Miller, former COO of Richmond 2015 and current Director of Sales and Marketing for ASM Richmond, the company that manages Altria Theater and Dominion Energy Center. "He recognized the value that it provided to the region and made sure that it didn't become a missed opportunity."
But it wasn't just sports that Tom cared about. He also had a passion for the arts. The VMFA, the Richmond Symphony and Ballet, and many more benefitted from his support. And we are particularly grateful for his support of the venues where many of these performances take place, specifically Altria Theater and Dominion Energy Center. It is because of his leadership, along with others on the RPAC and Richmond Performing Arts Alliance Boards, and his steadfast financial support of both venues, that we have these spectacular performing arts theaters to enjoy in our community.
"Tom had a passion for the arts, and for these two beautiful, historic venues. As a Board member, he has provided unparalleled guidance and support over many years. But more importantly, he was a friend and advisor who helped guide us through the high and lows of renovating and rebuilding these two spectacular theaters into what they are today," said Dolly Vogt, Regional General Manager for ASM Richmond, the company that manages both buildings.
So the next time you enter Altria Theater or Dominion Energy Center, please remember Tom Farrell, and the many contributions made by a great, yet humble man.