The Temptations & The Four Tops play Richmond on August 22, 2019
Feb.

6

, 2019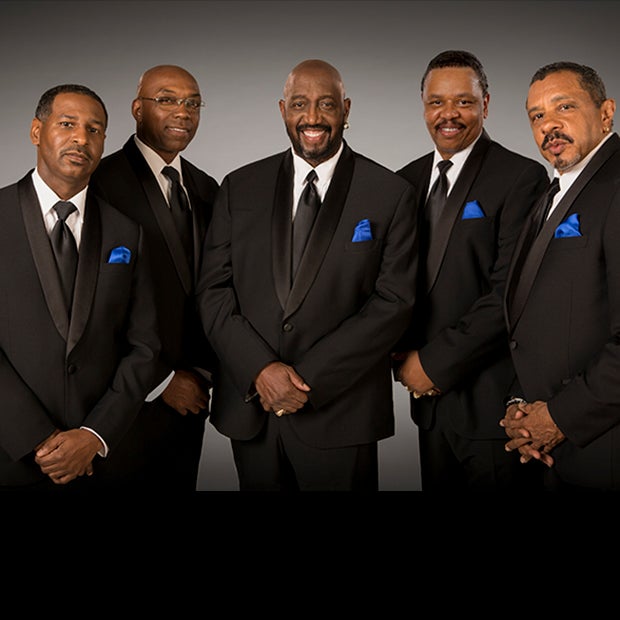 February 22, 2019 (Richmond, VA) – Emmy-award winning group The Temptations will play Richmond with The Four Tops on Thursday, August 22 at the Altria Theater.
Tickets for the show will go on sale to the general public on Friday, February 8, 10AM local time and are available at the Altria Theater box office, by phone at (800) 514-3849 and online at etix.com.
For more than 50 years, The Temptations have prospered, propelling popular music with a series of smash hits, and sold-out performances throughout the world.
"The crowds are bigger, the sales are sizzling," says one industry report. "The outpouring of affection for this super-group has never been greater."
The history of The Temptations is the history of contemporary American pop. An essential component of the original Motown machine, that amazing engine invented by Berry Gordy, The Temps began their musical life in Detroit in the early sixties. It wasn't until 1964 however, that the Smokey Robinson written-and-produced "The Way You Do the things You Do" turned the guys into stars.
An avalanche of hits followed, many of which..."My Girl," for instance...attained immortality. "It's Growing," "Since I Lost My Baby;" "Get Ready," "Ain't Too Proud to Beg," "Beauty Is only Skin Deep," "I Wish It Would Rain"...the hits kept coming.
The current lineup consists of:
Otis Williams, Ron Tyson, Terry Weeks, Larry Braggs, Willie Greene Jr.
"The more we change," says veteran Ron Tyson, "the more we stay true to ourselves. We're about singing straight-up soul. It's a style that will live on forever."
See The Temptations bring the classics to life with The Four Tops when they hit Richmond on August 22.