Tedeschi Trucks Band Returns to Richmond February 18, 2020
Nov.

18

, 2019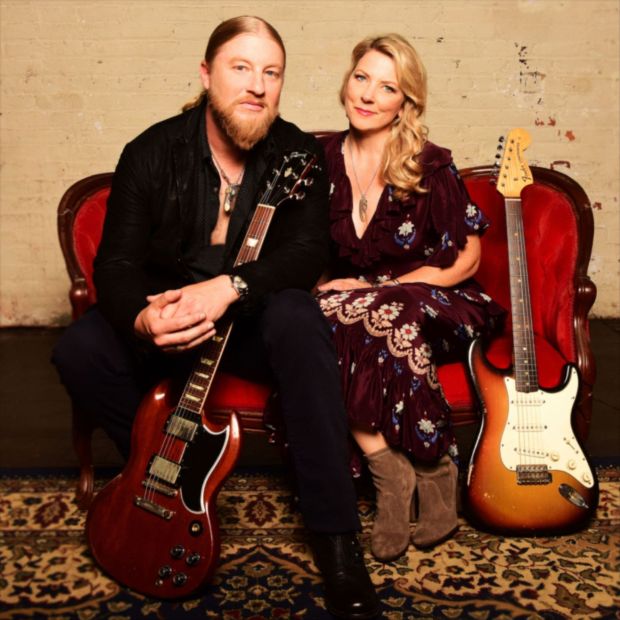 November 18, 2019 (Richmond) – The Altria Theater is pleased to welcome the Tedeschi Trucks Band back to Richmond for the first time in over five years. Tedeschi Trucks Band carries a distinguished reputation as one of the premier live bands performing today – and they show no signs of slowing down as they head into their tenth year together. Following successful performances at Dominion Energy Center, Tedeschi Trucks Band will play Altria Theater on Tuesday, February 18, 2020 at 8PM.
Tickets go on sale this Friday, November 22 at 10AM at the Altria Theater Box Office, online at altriatheater.com or Etix.com or charge by phone at 800-514-ETIX (3849). Tickets start at $39.50. Additional fees may apply.
Led by Derek Trucks' masterful fretwork and Susan Tedeschi's naturally stunning, emotive vocals and guitar talents, the 12-member strong group continues to expand musical boundaries in ways that only a rare caliber of musician can achieve. Praised as a "major force in American music," (Austin American Statesman) and "one of the best live bands on the road right now -- versatile, inventive, improvisatory and fearless" (Oakland Press), Tedeschi Trucks Band "seamlessly showcases the genuine transformative power of music with a mixture of rock, soul, blues, jazz, R&B" (Houston Press).
Commanding performances and exceptional musical chemistry – hallmarks of the can't-miss-concert experience fans have come to anticipate live – are also evident throughout their new recordings. In 2019, the band released their fourth studio album, Signs, and companion EP High and Mighty to widespread acclaim. The collection is notable for much of its songwriting informed by the loss of loved ones and mentors such as Gregg Allman, Butch Trucks, Leon Russell, Col. Bruce Hampton and takes on an even deeper meaning with the untimely passing of their own keyboardist Kofi Burbridge.
"Without Susan's voice, it would be so hard to pull these songs together," Derek reflects. "The emotion she conveys through these songs is so real. That's something you just can't fake."
Yet, their music doesn't dwell on darkness and despair, it beckons with the optimism and hope that has become a signature part of TTB's message in the studio and on stage. From uplifting soulful anthems, to bittersweet ballads and driving rock and roll, Tedeschi Trucks Band connects with a sound and emotion that taps tradition with a genre defying collection that is all their own.
"This band is really good at reinventing themselves every night," Derek insists. "That's how you keep things fresh. You don't want to abandon the sentiment of a song, but you do want to be able to expand on it in new and exciting ways."
From their steady rise as solo artists, to one of the industry's most respected bands, Tedeschi Trucks Band's commitment to their craft is exemplified in a discography that includes Grammy Award-winning debut Revelator (2010), the live Everybody's Talkin' (2012), Made Up My Mind (2013), Let Me Get By (2016), and their combination concert film and CD Live From The Fox Oakland (2017).
"This is a special group of musicians," Susan says in summary. "All of these people we play with are extremely talented, and each of them could easily be fronting their own outfit. Everybody is so gifted, and we all realize how special this band is. We're going to keep working hard at it and move it forward."