SMG Richmond Venues Rise in Year-End Pollstar Rankings
Jan.

26

, 2018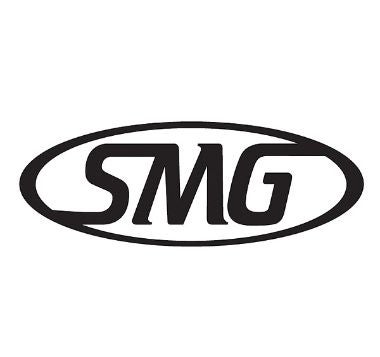 The SMG-managed Richmond Coliseum, Altria Theater and Dominion Energy Center all improved in their respective Pollstar year-end rankings of concert venues based on ticket sales.
Altria Theater finished No. 53 in the United States (No. 67 worldwide) and Dominion Energy Center No. 125 (No. 159 worldwide) among theater venues and Richmond Coliseum was No. 90 (No. 147 worldwide) among arenas in 2017.
The rankings are based on total ticket sales reported to Pollstar for touring acts between Jan. 1 and Dec. 31, 2017. In the 2016 ranking, Altria Theater was No. 81 in the U.S. (No. 99 worldwide) while Dominion Energy Center and Richmond Coliseum were unranked.
"We at SMG Richmond are committed to bringing a variety of quality entertainment to the people of Richmond at all of our amazing venues," Regional General Manager Dolly Vogt said. "We are excited for what 2018 has in store and can't wait to welcome more guests this coming year."
Even more amazing entertainment is coming to SMG Richmond-managed venues in 2018. Richmond Coliseum's schedule includes WWE Live Jan. 27, the Harlem Globetrotters Feb. 9, Monster Jam Feb. 23-24, the Atlantic 10 Women's Basketball Championship March 2-4, Marvel Universe Live! Age of Heroes March 8-11, 90's Block Party April 14 and Tim McGraw & Faith Hill May 31.
Richmond Coliseum will again be home to Richmond Roughriders indoor football in 2018, hosting seven regular-season home games beginning March 31.
Altria Theater hosts Finding Neverland Jan. 30-Feb. 4, Travis Wall's Shaping Sound Feb. 5, Harry Potter and the Sorcerer's Stone™ - In Concert Feb. 10-11, Keith Sweat & Silk Feb. 14, Jason Isbell & the 400 Unit Feb. 16, Cabaret Feb. 23-25, Guess Who Showed Up at Dinner March 2-3, Million Dollar Quartet March 10, Celtic Woman March 16, Tony Bennett March 17 and more.
Shows at Dominion Energy Center include The King of Crimes Jan. 27-Feb. 2, Richmond Symphony's Music of Billy Joel feat. Michael Cavanaugh Jan. 27, Richmond Symphony's Remembering 1968: A Tribute to MLK Feb. 3-4, Richmond Ballet's The Sleeping Beauty Feb. 9-11, Rain: A Tribute to the Beatles Feb. 15, Deep River: Marian Anderson's Journey Feb. 17, Diana Krall Feb. 20, Virginia Opera's A Midsummer Night's Dream Feb. 23-25, Lewis Black March 2, CHEFS: The Sizzling Kitchen Showdown March 11, Tiffany Haddish March 16 and more.
SMG manages Altria Theater, Richmond Coliseum, Dominion Energy Center and Bon Secours Washington Redskins Training Center in Richmond. For more information and a full list of upcoming events, visit AltriaTheater.com, RichmondColiseum.net, DominionEnergyCenter.com or EventsatBSWRTC.com.