Pop Music Icon Frankie Valli and The Four Seasons Coming to Altria Theater
May

16

, 2019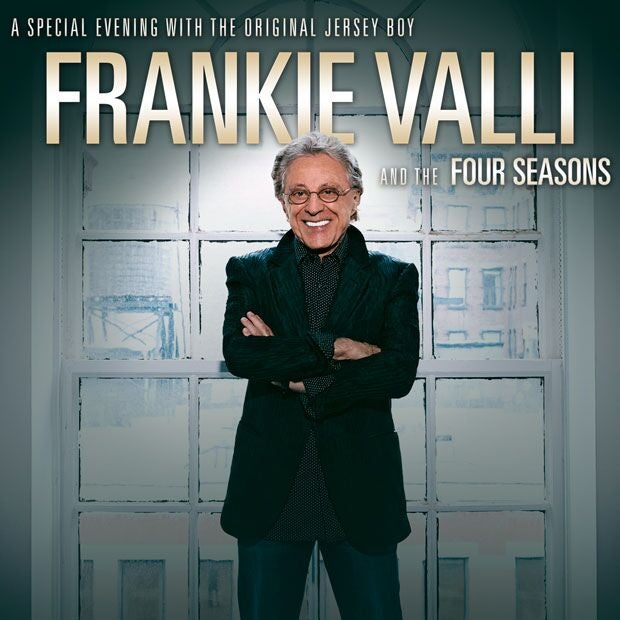 Richmond, VA – Red Tail Live welcomes Rock and Roll Hall of Fame inductees Frankie Valli and the Four Seasons to the Altria Theater on Saturday, July 13, 2019 for a single show at 7:30PM.
Tickets will be available beginning 10am Friday, May 17 at the Altria Theater Box Office, by phone at 800-514-ETIX (3849) or online at AltriaTheater.com or Etix.com. Tickets start at $59. Additional fees may apply.
The original Jersey boy himself, Frankie Valli is a true American legend. His incredible career with the Four Seasons, as well as his solo success, has spawned countless hit singles. With unforgettable tunes like "Sherry," "Walk Like A Man," "Big Girls Don't Cry," "Rag Doll," "December '63 - Oh What A Night," "Can't Take My Eyes Off of You," and of course, "Grease." His songs have been omnipresent in other iconic movies such as The Deer Hunter, Dirty Dancing, Mrs. Doubtfire, Conspiracy Theory and The Wanderers. As many as 200 artists have done cover versions of Frankie's "Can't Take My Eyes Off You," from Nancy Wilson's jazz treatment to Lauryn Hill's hip-hop makeover.
Frankie Valli and the Four Seasons have sold over 175 million records worldwide. Valli's long-lasting career has led to the overwhelming success of the Broadway musical JERSEY BOYS, which chronicles Frankie Valli and the Four Seasons incredible career and features all their greatest hits.
The Broadway juggernaut, which opened on Broadway in 2005, has been now been seen by over 25 million people worldwide. In 2006, Jersey Boys won four TONY® Awards including Best Musical, and Best Cast Album. In 2009, it won the Olivier Award for Best New Musical and as of April 9th, 2014 and the 13th longest running show in Broadway history. Jersey Boys is currently in a new production on Norwegian Cruise Line's newest ship, the Norwegian Bliss, in a built-to-suit theatre.
In 2014 Frankie Valli's life story was once again featured in Academy Award-winning director Clint Eastwood's film, Jersey Boys. Valli continues to tour throughout the U.S. and abroad to packed houses receiving nightly standing ovations from thrilled fans of multiple generations.