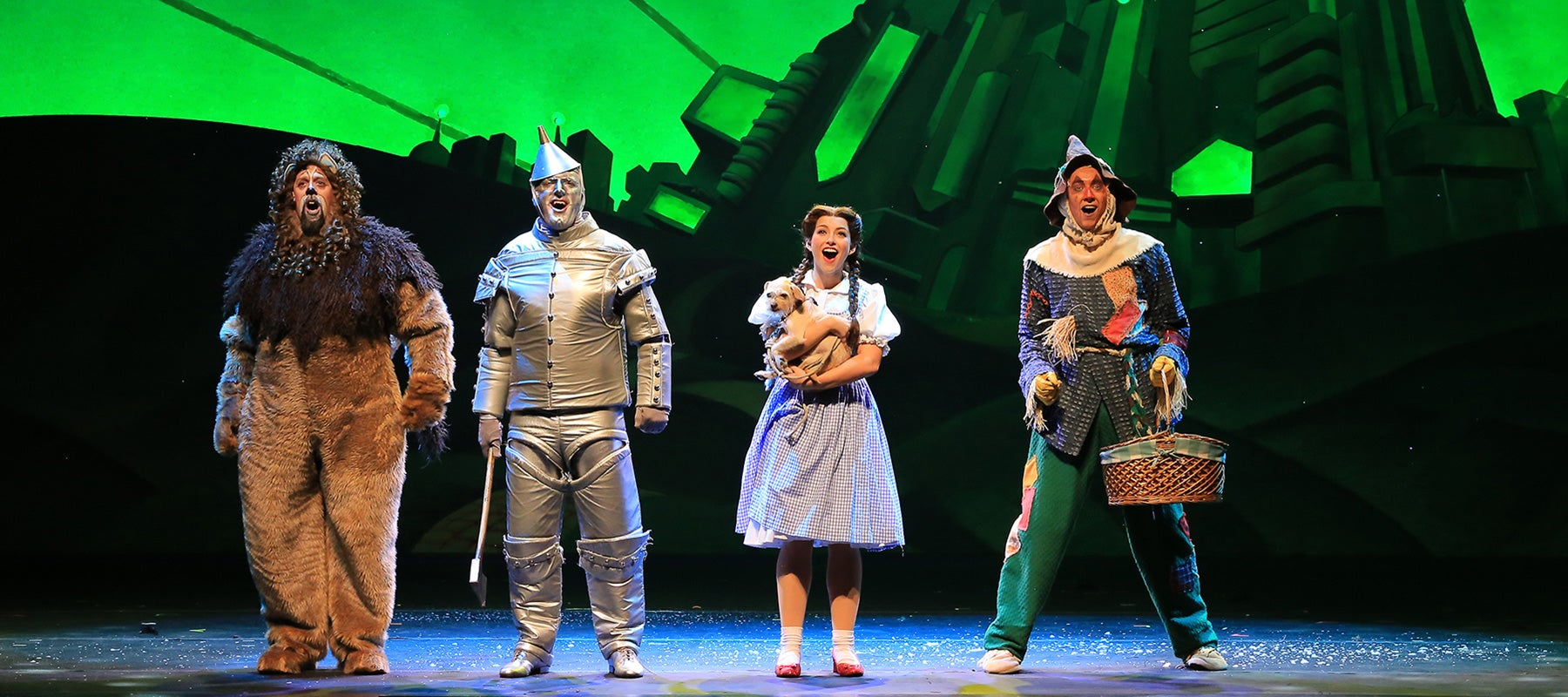 The Wizard of Oz
Part of the 2018-2019 Broadway In Richmond Series
The Wizard of Oz
Part of the 2018-2019 Broadway In Richmond Series
This beloved tale, in which a Kansas farm girl travels over the rainbow to discover the magical power of home, has been entertaining audiences for generations. THE WIZARD OF OZ includes the songs "Over The Rainbow," "Munchkinland (Ding Dong! The Witch Is Dead)," "If I Only Had A Brain/A Heart/The Nerve," "We're Off To See The Wizard (Follow The Yellow Brick Road)," "The Jitterbug," and "The Merry Old Land of Oz" and "If I Were King Of The Forest." It's a faithful adaptation of the film recreating the dialogue and structure of the MGM classic nearly scene for scene, though it is adapted for live stage performance.
Ticket Information

Season tickets available at broadwayinrichmond.com or by calling (804) 592-3401.

Individual show tickets are available October 19 at the Altria Theater and Dominion Energy Center box offices, by phone at (800) 514-3849 and online at etix.com. Ticket prices subject to applicable fees. Ticket prices and sections subject to change.

Group Sales

Save 10% on tickets when purchasing 10+ through our Group Sales Office. Call 804-592-3401 or email us at [email protected].

Run time

2 hours and 30 minutes, including one 15-minute intermission.

Age Appropriateness

This show is appropriate for all ages.