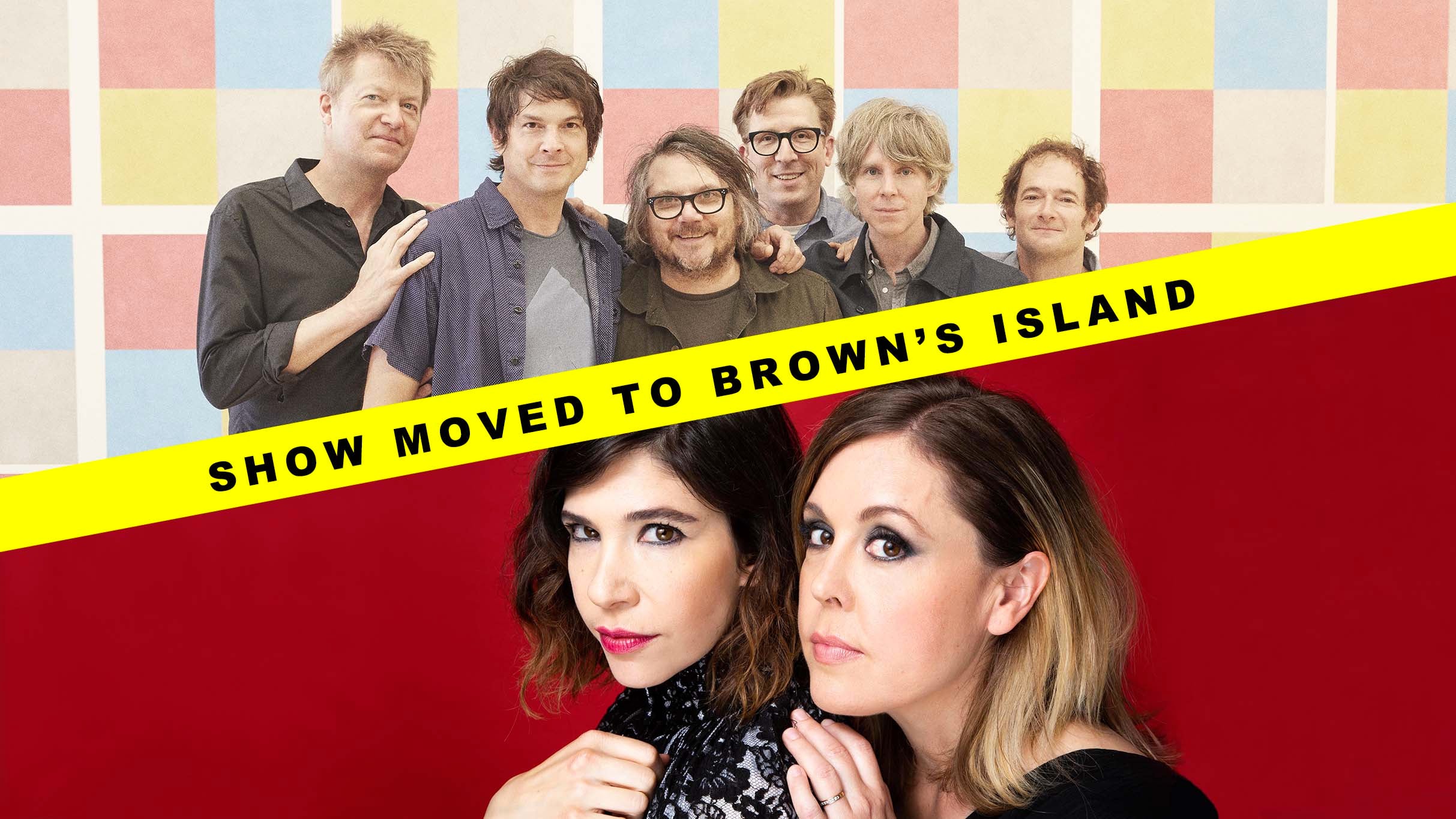 Wilco + Sleater-Kinney
NOTE: This Show Has Moved to Brown's Island
Wilco + Sleater-Kinney
NOTE: This Show Has Moved to Brown's Island
Wilco + Sleater-Kinney at Altria Theater has been moved to a new venue.
Brown's Island
500 Tredegar St
Richmond, Virginia 23219
August 18, 2021 at 5:45 PM (Doors at 5:00 PM) – set times will be posted!
All previous tickets will be honored at the new location.
IMPORTANT:
The Event Organizer is requiring that all attendees of this event must be fully vaccinated against COVID-19 or have received a professionally administered negative COVID-19 diagnostic test within 48-hours prior to entry to the event.
Wilco
Throughout the past two-plus decades Wilco has won multiple Grammy Awards, released ten studio albums, as well as a trio of albums with Billy Bragg penning music to lyrics by Woody Guthrie. They have founded their own record label (dBpm Records) and festival (Solid Sound), and 2020 sees them curating Sky Blue Sky, a destination concert experience in Mexico, for the first time. The Chicago sextet continues to be regarded as a live powerhouse, as described by NPR, "To see Wilco on stage is to hear the best of the best." The band's recent album, Ode To Joy, was released in Fall 2019. The band will be touring Europe and North America extensively surrounding its release.
Sleater-Kinney
The Center Won't Hold is Sleater-Kinney's midnight record on the doomsday clock. After 25 years of legendary collaboration, rock'n'roll giants Carrie Brownstein and Corin Tucker rise to meet the moment by digging deeper and sounding bigger than we've heard them yet. Here are intimate battle cries. Here are shattered songs for the shattered survivors. "The Center Won't Hold drops you into the world of catastrophe that touches on the election," says guitarist/vocalist Tucker of the title track. "We're not taking it easy on the audience. That song is meant to be really heavy and dark. And almost like a mission statement, at the end of that song, it's like we're finding our way out of that space by becoming a rock band."