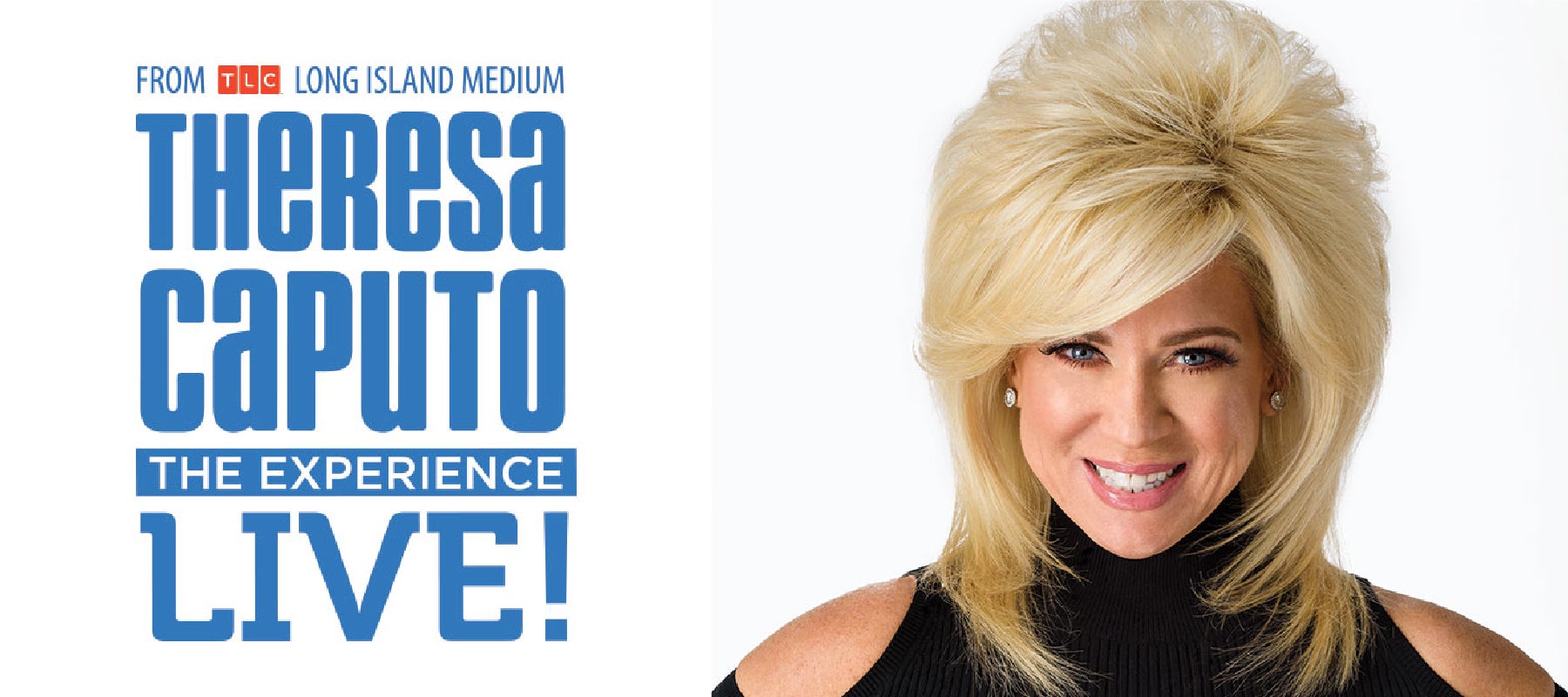 Theresa Caputo Live! The Experience
From TLC Long Island Medium
Theresa Caputo Live! The Experience
From TLC Long Island Medium

Please see COVID-19 Policies for entry listed below.
Theresa Caputo, star of the hit TLC show, Long Island Medium, will share personal stories about her life and explain how her gift works. She will deliver healing messages to audience members and give people comfort knowing that their loved ones who passed are still with them, just in a different way. Theresa has been a practicing medium for over 20 years. She helps individuals find closure by delivering healing messages.
Although Theresa will be giving readings to various audience members throughout her show, the purchase of a ticket does not guarantee a reading.
COVID-19 Policies

All patrons in attendance, regardless of age or vaccination status, are required to wear face coverings at all times, except while actively eating and drinking. Face coverings must cover the nose and mouth and comply with CDC guidelines for acceptable face coverings.

Any patrons found in non-compliance will be subject to removal from the venue without refund. For more information, email info@asmrichmond.com.

If there are any changes or additions to the COVID-19 requirements prior to the show, patrons will be notified by email and the event page on the venue website will be updated.

We look forward to welcoming you back to our venues, and to providing a safe and enjoyable experience.

Runtime

Show length: Approx. 120-140 minutes without intermission

VIP Experience

A limited number of PRE-SHOW VIP photo opportunities will be available as an add-on. Patrons are to arrive at 3:30pm for a 4:30pm photo taken by a professional photographer (no personal cameras or smart phones will be allowed). Your photo will be ready to download within three business days of the event. Instructions on how to get your photo will be handed to you during the VIP Pre-show event. Please note that neither autographs nor readings will be available. When arriving at the venue, please head to the box office for further instructions.

Important:

Please note that guests who have purchased a VIP upgrade must wear a proper face-covering at all times during the VIP event including in line, during the photo opportunity with Theresa, and exiting the VIP experience. This policy is enforced for all patrons, regardless of vaccination status-- there will be no exceptions.