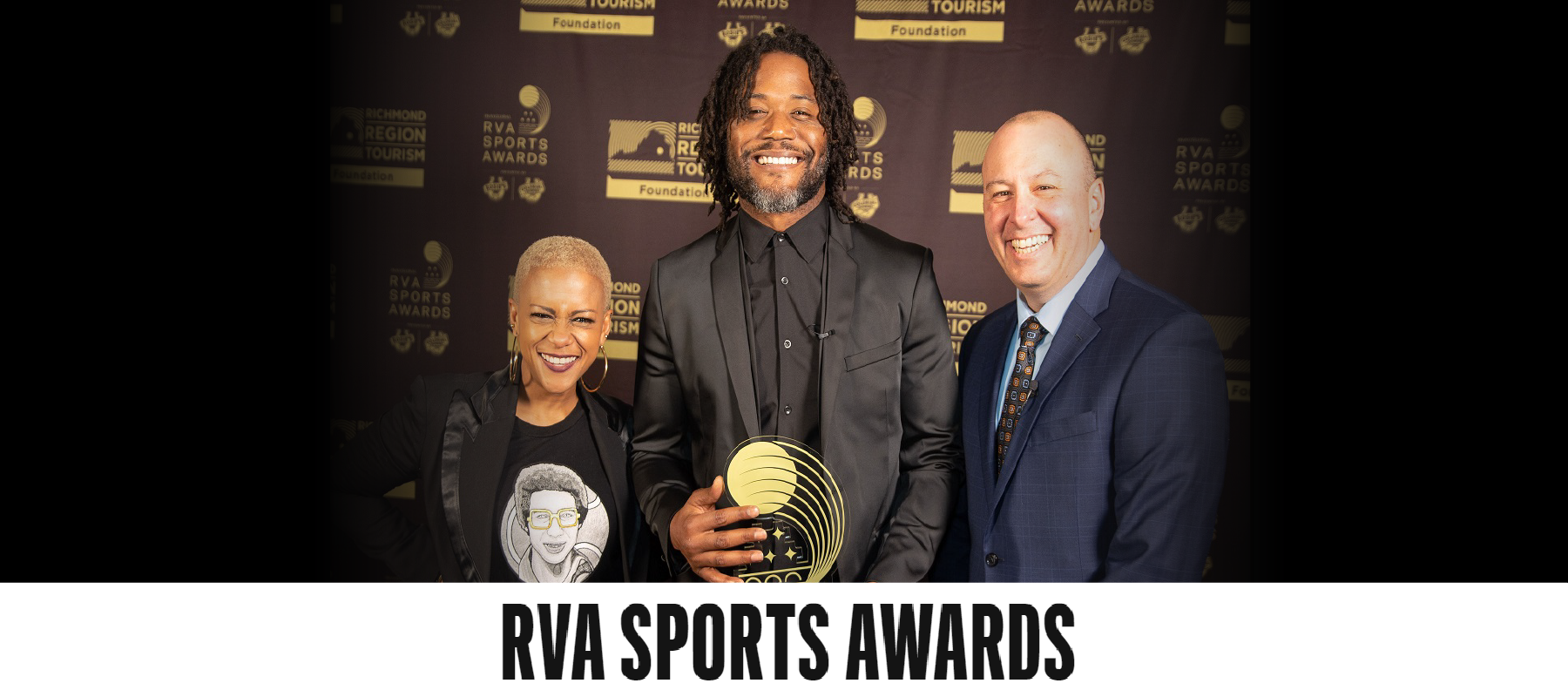 RVA Sports Awards
RVA Sports Awards
RVA Sports Awards Presented by Rosie's Gaming Emporium and Colonial Downs Racetrack
Richmond is a region known for sports! In celebration of those who bring their best to the game and to the region, the Richmond Region Tourism Foundation presents the RVA Sports Awards Presented by Rosie's Gaming Emporium and Colonial Downs. This area-wide awards show recognizes those athletes and leaders who have made a major impact on their community through sports.
Thanks to the determination and dedication of our local teams and individuals, the 2023 RVA Sports Awards will show the world that Richmond is the region of champions – a place where the healthy values of sports are lived every day.
All proceeds from the RVA Sports Awards show will benefit the Richmond Region Tourism (RRT) Foundation's Sports Tourism Grant Program Presented by Richmond Association of Realtors. This program awards annual grants to local sports organizations to nurture the development of new events and expand the promotion of existing events – thereby attracting visitors from outside the Richmond region.
The Richmond Region Tourism Foundation's mission is to advance the impact and benefit of tourism on the Richmond Region by supporting and investing in local education, diversity and inclusion and sports tourism programs.
Also in 2023, the RVA Sports Awards Scholarship Program Presented by The 288 Group will award two scholarships annually to a student in Virginia State University's Sports and Hospitality Management Program, and in the Center for Sport Leadership at Virginia Commonwealth University.