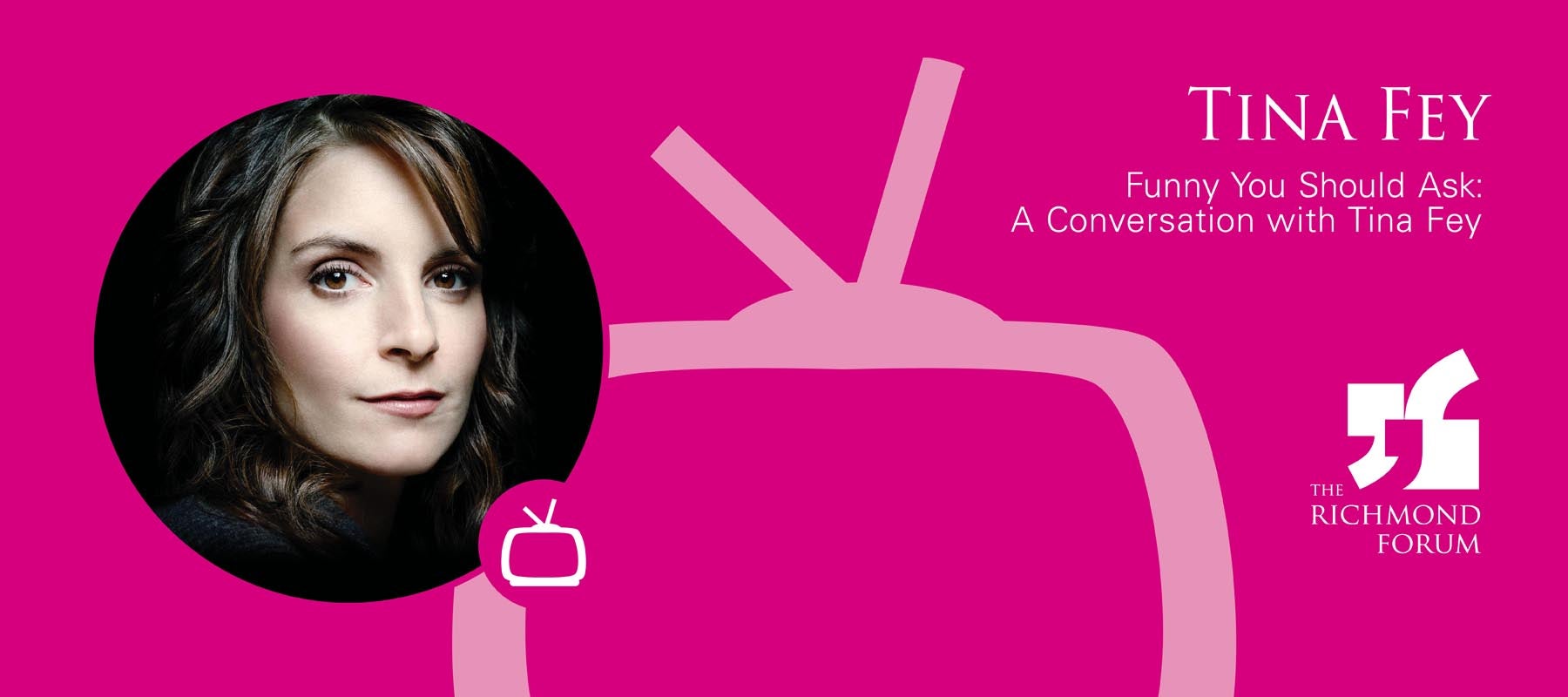 The Richmond Forum Presents Tina Fey
The Richmond Forum Presents Tina Fey
"FUNNY YOU SHOULD ASK: A CONVERSATION WITH TINA FEY"—Tina Fey rarely stands still, much less sits down. But in January, the acclaimed actress, comedian, screenwriter, playwright, producer, author, and mom will sit down at The Richmond Forum for a rare live conversation about her life, career, and funny way of seeing the world. From UVA dramas to Second City to Saturday Night Live to 30 Rock to the 2018 premiere of Mean Girls on Broadway, Fey is one of America's most accomplished and beloved entertainers. The youngest-ever recipient of the Mark Twain Prize for American Humor, Fey is also the author of a bestselling memoir, Bossypants. Ms. Fey will participate in a moderated discussion and an audience Q&A.
The Richmond Forum, now in its 33rd season, is America's largest non-profit lecture series, bringing leaders from the world stage to our stage in Richmond—to expand horizons, stimulate conversation, and inspire our community.
Learn more at www.richmondforum.org.
Ticket Information

Tickets: Tickets only available by calling The Richmond Forum: (804) 330-3993.
Ticket Prices: $40-$100.
Availability: Sold Out