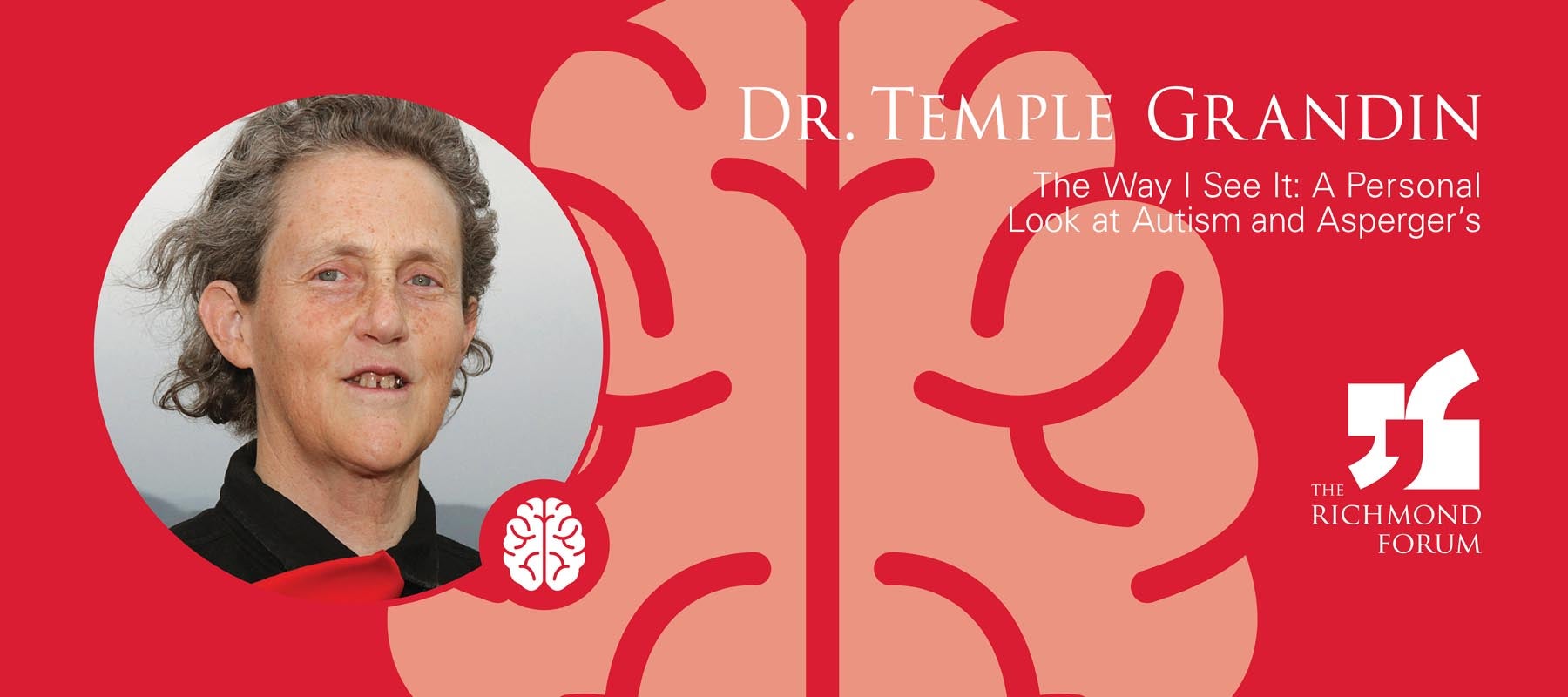 The Richmond Forum Presents Dr. Temple Grandin
The Richmond Forum Presents Dr. Temple Grandin
"THE WAY I SEE IT: A PERSONAL LOOK AT AUTISM AND ASPERGER'S"—Temple Grandin is an international lecturer on autism, a professor of animal science at Colorado State University, a bestselling author, an autistic activist, a consultant to the livestock industry on animal behavior, and an engineer. The subject of an Emmy Award-winning biographical film starring Claire Danes, Temple Grandin has also been listed in the TIME 100 list of the most influential people in the world. At The Richmond Forum, Dr. Grandin will share her insider perspective into how and why people with autism think and see the world differently. Dr. Grandin will deliver a speech and participate in an audience Q&A.
The Richmond Forum, now in its 33rd season, is America's largest non-profit lecture series, bringing leaders from the world stage to our stage in Richmond—to expand horizons, stimulate conversation, and inspire our community.
Learn more at www.richmondforum.org.
Ticket Information

Tickets: Tickets only available by calling The Richmond Forum: (804) 330-3993
Ticket Prices: $40-$100
Availability: Sold Out