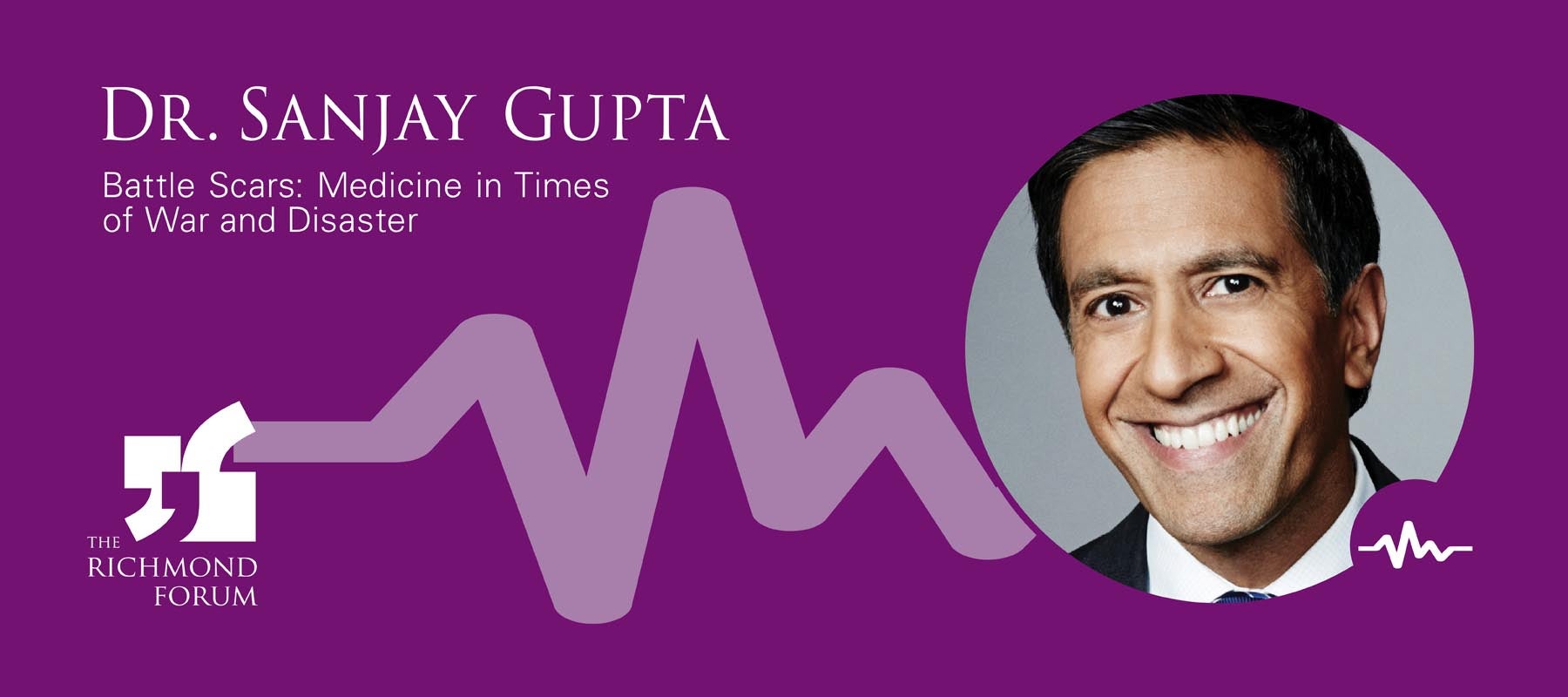 The Richmond Forum Presents Dr. Sanjay Gupta
The Richmond Forum Presents Dr. Sanjay Gupta
"BATTLE SCARS: MEDICINE IN TIMES OF WAR AND DISASTER"—A practicing neurosurgeon, Dr. Sanjay Gupta is also a medical correspondent who has reported from the world's crisis points: post-hurricane Puerto Rico, the West African Ebola outbreak, earthquakes in Nepal and Haiti, the 2004 tsunami in Southeast Asia, Hurricane Katrina, the war in Iraq, and a post-9/11 New York City. At The Richmond Forum, Dr. Gupta will share his first-hand experience on the dangers and importance of reporting from locations where the health of thousands is at stake. Dr. Gupta will deliver a speech and participate in an audience Q&A.
The Richmond Forum, now in its 33rd season, is America's largest non-profit lecture series, bringing leaders from the world stage to our stage in Richmond—to expand horizons, stimulate conversation, and inspire our community.
Learn more at www.richmondforum.org.
Ticket Information

Tickets: Tickets only available by calling The Richmond Forum: (804) 330-3993
Ticket Prices: $40-$100
Availability: Sold Out