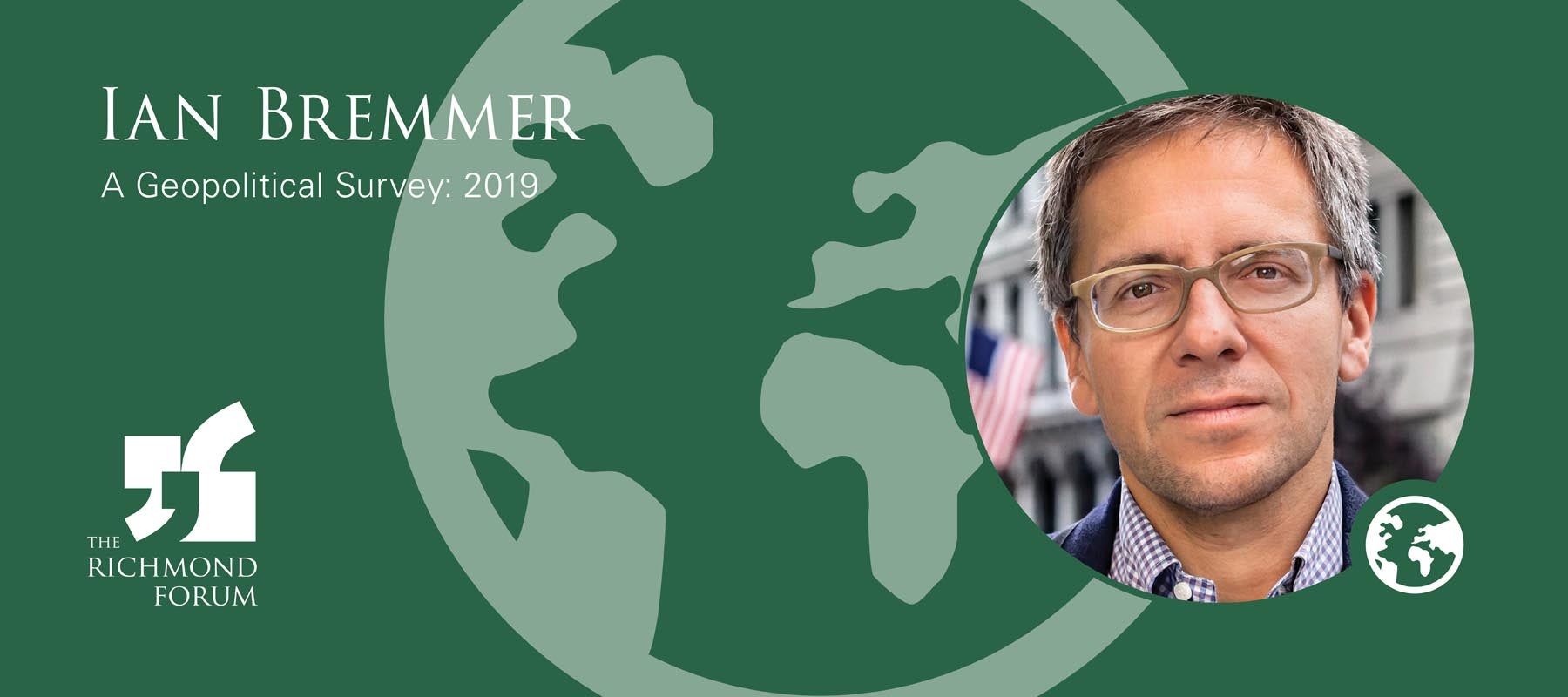 The Richmond Forum Presents Ian Bremmer
The Richmond Forum Presents Ian Bremmer
"A GEOPOLITICAL SURVEY: 2019"—The creator of Wall Street's first global political risk index and the founder and president of Eurasia Group, Ian Bremmer is sought after by world leaders and corporations as an adviser on international risk management. Bremmer reads the global political and economic landscape and provides insights not commonly found in mainstream media reporting. A prolific thought leader, he is the author of several bestselling books, including his latest: Us vs. Them: The Failure of Globalism. At The Richmond Forum, Bremmer will present an up-to-the-minute survey of the geopolitical landscape. Mr. Bremmer will deliver a speech and participate in an audience Q&A.
The Richmond Forum, now in its 33rd season, is America's largest non-profit lecture series, bringing leaders from the world stage to our stage in Richmond—to expand horizons, stimulate conversation, and inspire our community.
Learn more at www.richmondforum.org.
Ticket Information

Tickets: Tickets only available by calling The Richmond Forum: (804) 330-3993
Ticket Prices: $40-$100
Availability: Sold Out