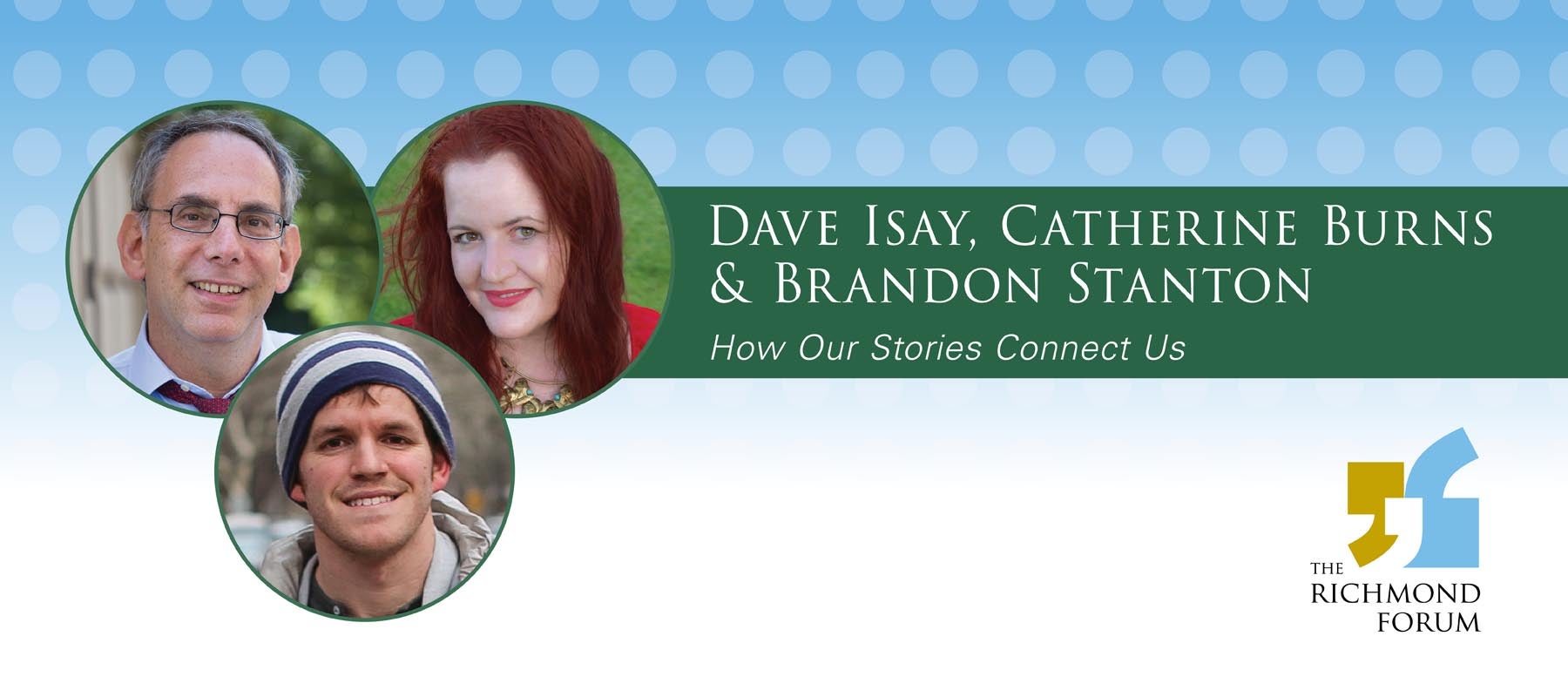 The Richmond Forum Presents Dave Isay, Catherine Burns & Brandon Stanton
How Our Stories Connect Us
The Richmond Forum Presents Dave Isay, Catherine Burns & Brandon Stanton
How Our Stories Connect Us
Dave Isay (StoryCorps), Catherine Burns (The Moth), and Brandon Stanton (Humans of New York) have each gained millions of followers by uncovering and sharing the authentic and powerful stories of ordinary people—around a microphone, in front of a live audience, or with a camera and a question. At The Richmond Forum, these three panelists will share samples of their work and explore what they've learned about how our stories can connect us in today's increasingly divided and digital world, and the ways we can use the lessons of their work to connect more deeply with the people around us—whether they be across the dinner table, the street, the community, or the political divide.
The Richmond Forum, now in its 34th season, is America's largest non-profit lecture series, bringing leaders from the world stage to our stage in Richmond—to expand horizons, stimulate conversation, and inspire our community.
Learn more at www.richmondforum.org.
Ticket Information

Tickets: Tickets only available by calling The Richmond Forum: (804) 330-3993
Ticket Prices: $40-$100
Availability: Sold Out