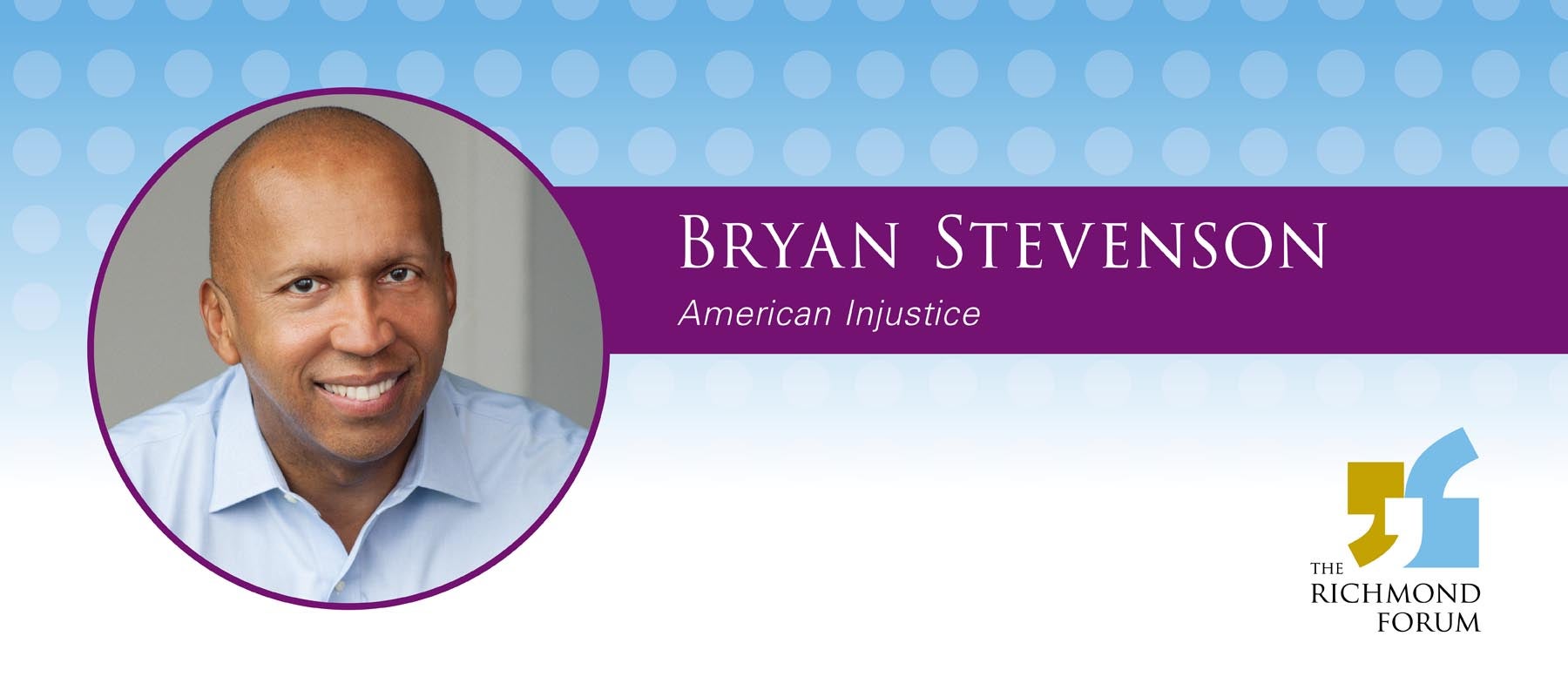 The Richmond Forum Presents Bryan Stevenson
American Injustice
The Richmond Forum Presents Bryan Stevenson
American Injustice
Feb.

22

, 2020

Saturday

8:00 PM
Bryan Stevenson is one of America's most visionary legal thinkers and social justice advocates. The founder of the Equal Justice Initiative and author of the bestselling memoir Just Mercy, Stevenson is a leader of the movement against mass incarceration in the U.S. In 2018, he spearheaded the opening of the Legacy Museum and the National Memorial for Peace and Justice in Montgomery, Alabama, the first national memorial to victims of white supremacy. Unflinchingly honest at the podium, Stevenson will speak about mercy, humanity, and making a difference.
The Richmond Forum, now in its 34th season, is America's largest non-profit lecture series, bringing leaders from the world stage to our stage in Richmond—to expand horizons, stimulate conversation, and inspire our community.
Learn more at www.richmondforum.org.
Ticket Information

Tickets: Tickets only available by calling The Richmond Forum: (804) 330-3993
Ticket Prices: $40-$100
Availability: Sold Out