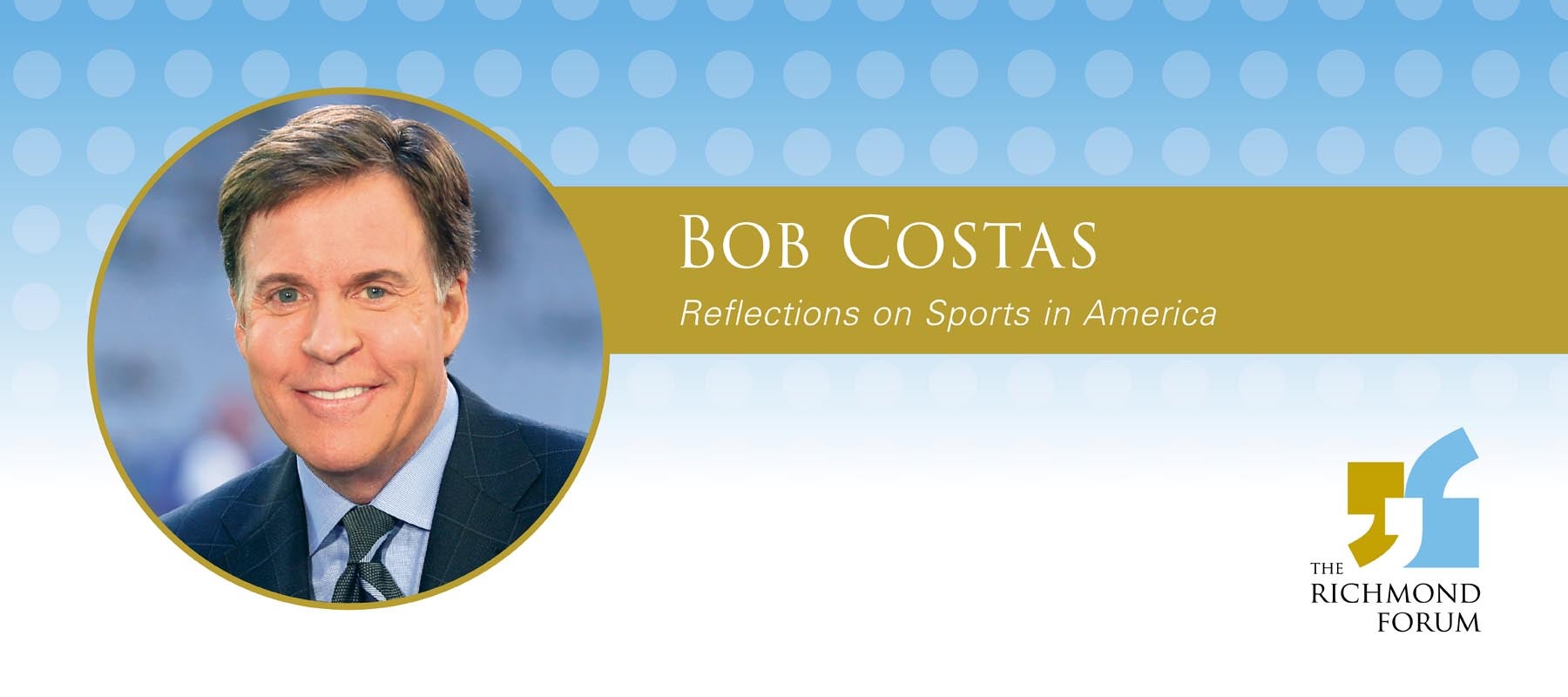 The Richmond Forum Presents Bob Costas
Reflections on Sports in America
The Richmond Forum Presents Bob Costas
Reflections on Sports in America
Named "National Sportscaster of the Year" an unprecedented eight times, Bob Costas has been a prominent player in the coverage of every major sport and 12 Olympic Games over the last four decades. His thoughtful commentary on a variety of issues, including traumatic brain injuries in football, has established him as one of his generation's most distinctive voices. In a rare public lecture, Bob Costas will share stories from his career, as well as his candid thoughts on the state of sports in America.
The Richmond Forum, now in its 34th season, is America's largest non-profit lecture series, bringing leaders from the world stage to our stage in Richmond—to expand horizons, stimulate conversation, and inspire our community.
Learn more at www.richmondforum.org.
Ticket Information

Tickets: Tickets only available by calling The Richmond Forum: (804) 330-3993
Ticket Prices: $40-$100
Availability: Sold Out