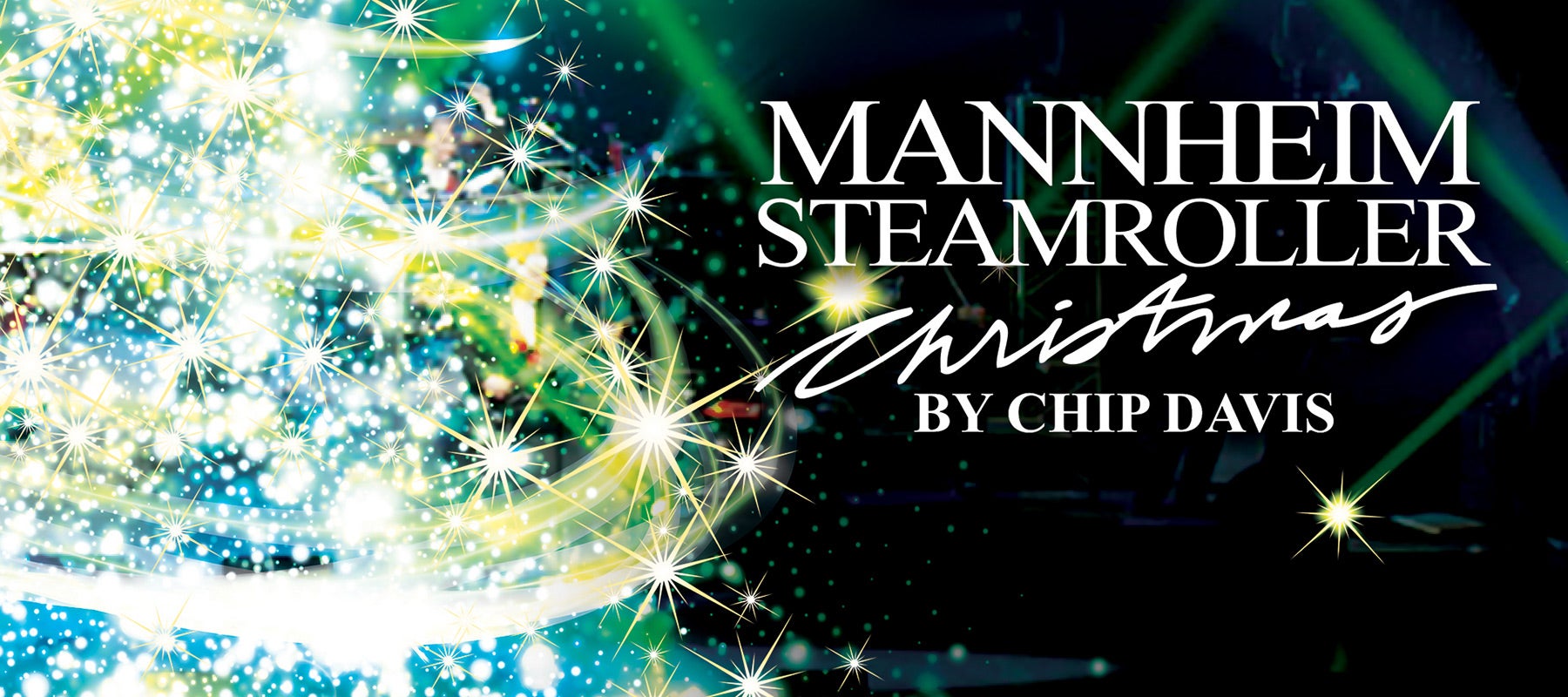 Mannheim Steamroller Christmas by Chip Davis
Presented by Broadway In Richmond
Mannheim Steamroller Christmas by Chip Davis
Presented by Broadway In Richmond
MANNHEIM STEAMROLLER CHRISTMAS by Chip Davis has been America's favorite holiday tradition for over 30 years! Grammy Award winner Chip Davis has created a show that features Mannheim Steamroller Christmas classics along with a selection of compositions from Chip's groundbreaking Fresh Aire series which introduced the distinctive Mannheim sound to all of America. The program celebrates the group's recent anniversary of 30 years since the first Christmas album and 40 years since the first Fresh Aire album and includes dazzling multimedia effects performed in an intimate setting. Experience the magic as the spirit of the season comes alive with the signature sound of Mannheim Steamroller. Their holiday CDs have become synonymous with Christmas and continue to occupy top spots on Billboard's Seasonal Charts every year!
Ticket Information

Available to Broadway In Richmond subscribers. Season tickets available at broadwayinrichmond.com or by calling (804) 592-3401.

Individual show tickets are available July 27 at the Altria Theater and Dominion Energy Center box offices, by phone at (800) 514-3849 and online at etix.com. Ticket prices subject to applicable fees. Ticket prices and sections subject to change.

Group Sales

Save 10% on tickets when purchasing 10+ through our Group Sales Office. Call 804-592-3401 or email us at groupsales@smgrichmond.com.

Runtime

The concert lasts 2 hours and 20 minutes, which includes an intermission.