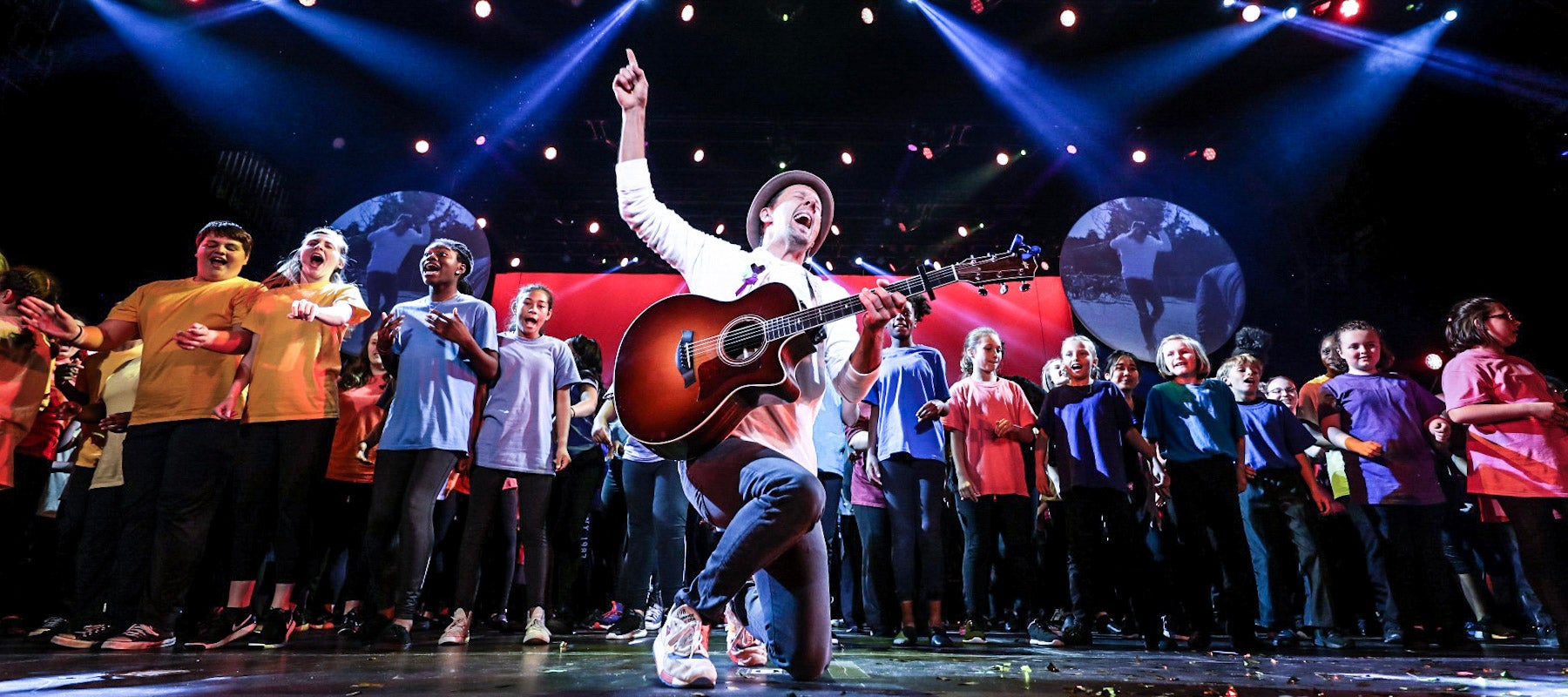 SPARC's LIVE ART : Family
SPARC's LIVE ART : Family
200 students of all abilities and nationally known recording artists take the stage for an unforgettable night of music, dance, and visual arts.
Students in SPARC's unique LIVE ART program for youth with and without disabilities work together in a variety of performing and visual arts classes throughout the year. While rehearsing their performances, they build relationships and understanding of one another using SPARC's unique C.A.R.E. curriculum based on compassion, acceptance, respect, and empathy.
The LIVE ART program, now in its seventh year, culminates in a mega-show, featuring nationally and regionally recognized recording artists performing.
LIVE ART: FAMILY will celebrate all the ways we all form our families, and the families formed between students in the program. Added to the family of students are LIVE ART: FAMILY guest artists and performers including:
Two-time Grammy Award-winning singer-songwriter, SPARC alumnus, and LIVE ART artistic advisor Jason Mraz;
Grammy nominees and hit pop-rock trio Hanson;
Singer-songwriter and actor Chris Stills, performing in his third LIVE ART;
Singer-songwriter, and daughter of music legend and Rock & Roll Hall of Famer Bill Withers, Kori Withers;
Singer-songwriter, MILCK;
Singer-songwriter and folk musician Joel Rafael;
Noted composer, arranger, and lyricist Chris Caswell, who also serves as a LIVE ART artistic advisor;
LIVE ART music director and touring musician Daniel Clarke;
Local artists and performers include: Steve Bassett, Desirée Roots, Susan Greenbaum, Drew Kullman, Erin Frye, Josh Small, One Voice Choir, Henrico High School Center for the Arts Sound Sensations Choir, Richmond Symphony Youth Orchestra, City Dance Theatre, St. Catherine's School, and Binford Middle School.