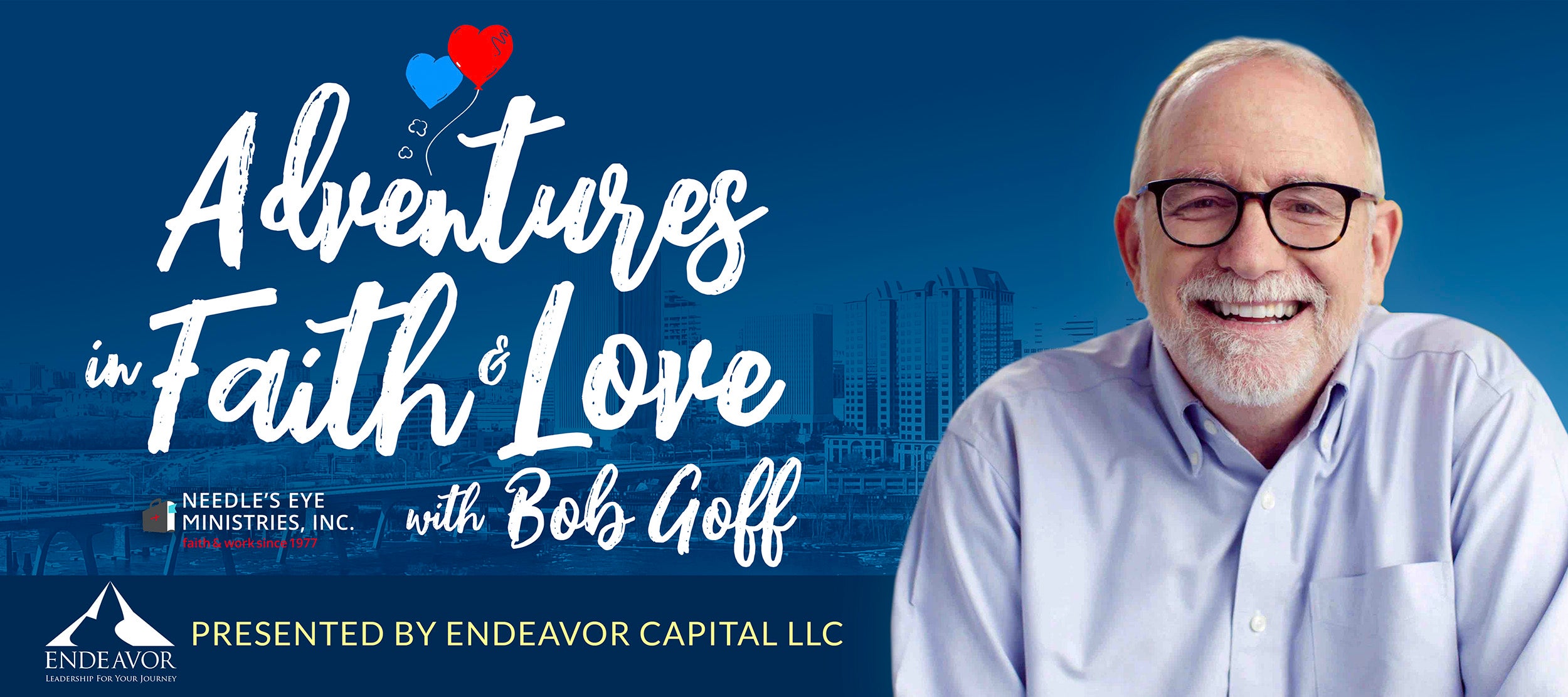 Adventures in Faith and Love with Bob Goff
Presented by Needle's Eye Ministries
Adventures in Faith and Love with Bob Goff
Presented by Needle's Eye Ministries
Needle's Eye Ministries is proud to present an evening with the New York Times best-selling author of Love Does and Everybody Always, Bob Goff! Bob is an honorary consul to the Republic of Uganda, an attorney, and the founder of Love Does - a nonprofit human rights organization operating in Uganda, India, Nepal, Iraq, and Somalia. A lover of balloons, cake pops, and helping people pursue their big dreams, Bob says his greatest ambitions in life are to love others, do stuff, and, most importantly, hold hands with his wife, Sweet Maria Goff, and spend time with their amazing kids. God hasn't invited us on a business trip. It is an adventure!
Needle's Eye Ministries is an interdenominational non-profit organization whose aim is to see the Richmond marketplace transformed through Christians living out their faith at work. Needle's Eye provides resources, events, and small groups for hundreds of Richmond professionals, inspiring and equipping Christians to become a source of hope and light at work, at home, and around our city.
If you need assistance with purchasing tickets, please feel free to call Etix at (800) 514 - 3849.