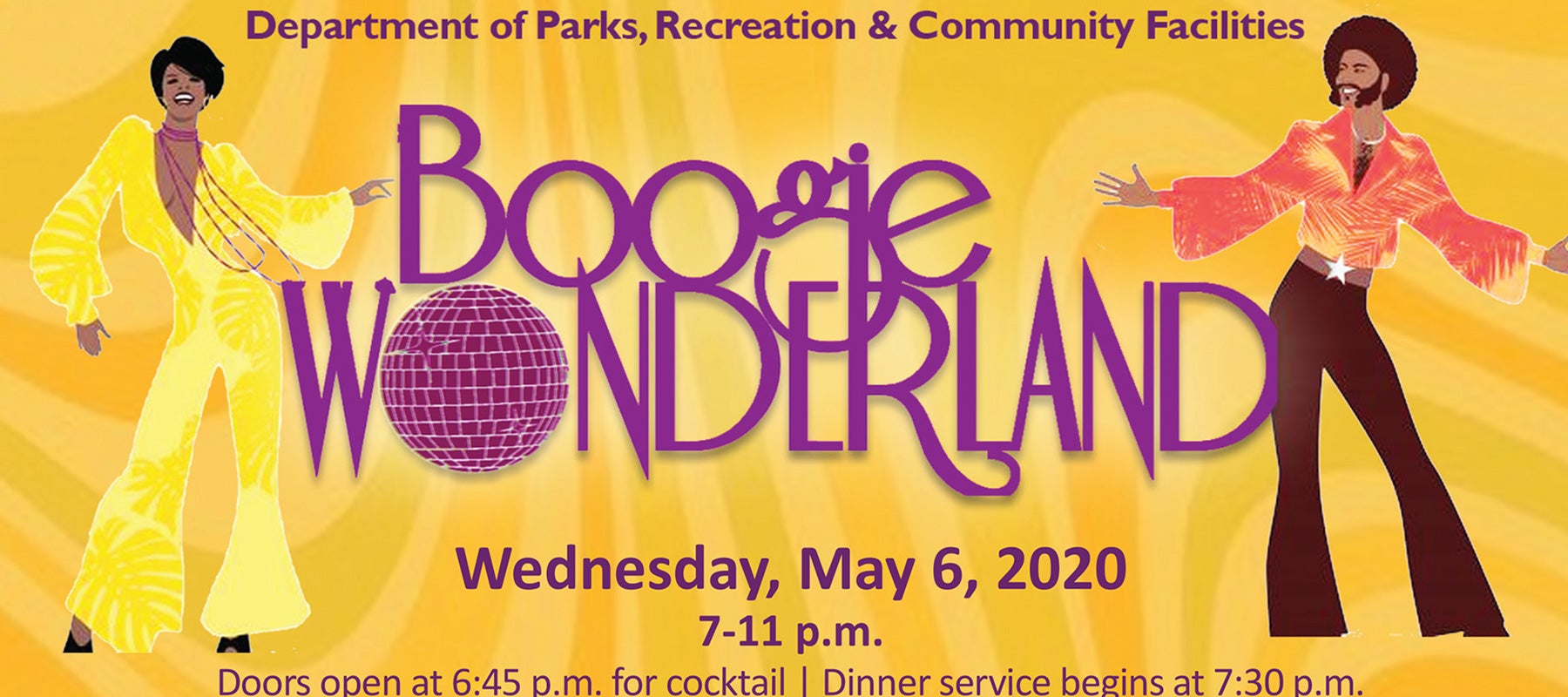 CANCELLED Boogie Wonderland, Dept. of Parks & Recreation
CANCELLED Boogie Wonderland, Dept. of Parks & Recreation
Due to the ongoing COVID-19 pandemic, and in keeping with the latest government advisories, Boogie Wonderland has been cancelled.
For those who purchased with a credit card, refunds will automatically go back on the card used. For those who purchased with cash, a check will be mailed to the address provided at the time of purchase.
Thank you for your patience during this difficult time.
Ticket Information

All tickets must be purchased from the Altria Theater Box Office.