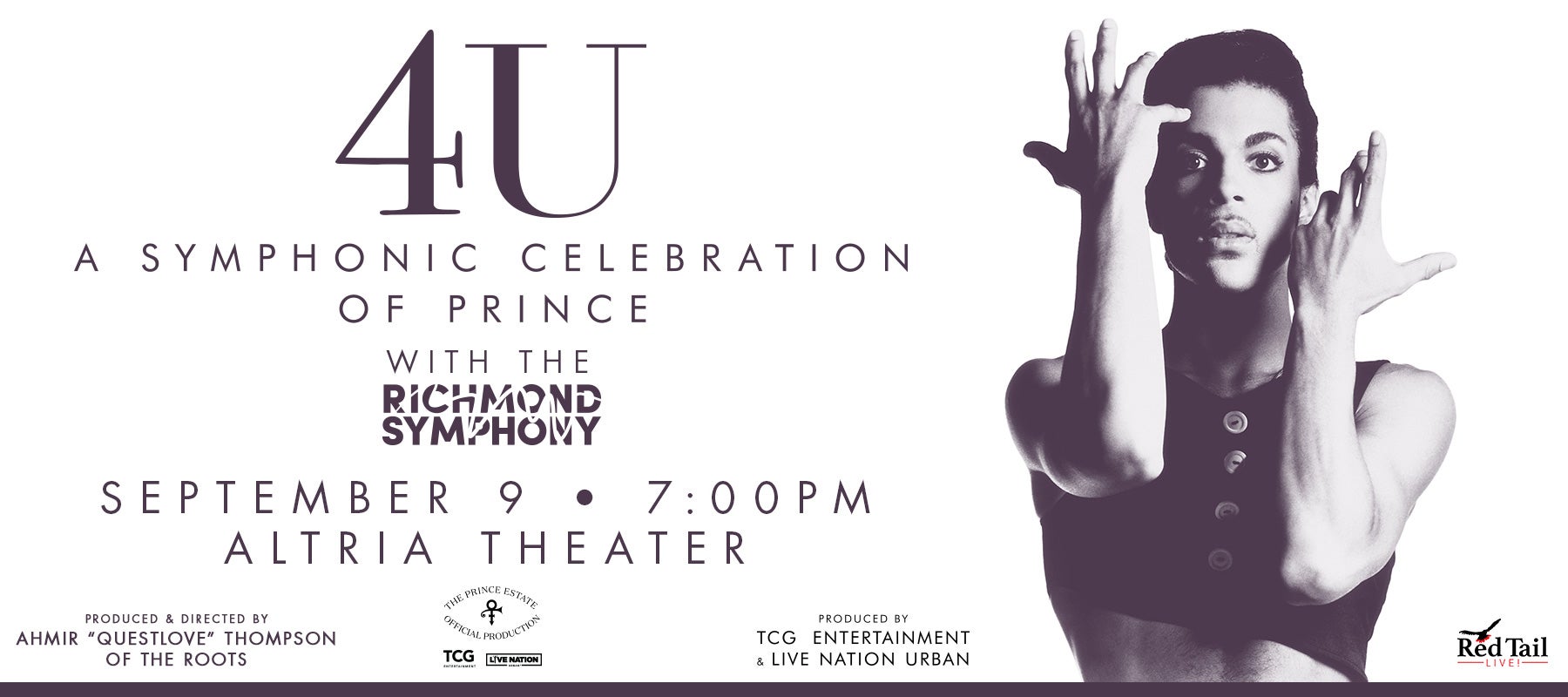 4U - A Symphonic Celebration of Prince
4U - A Symphonic Celebration of Prince
April 21, 2016 will live in infamy as the day we lost a genius, an icon, a legend. Prince is widely regarded as one of the best musicians ever to live, and one of the greatest showmen of all time. His music makes up the soundtracks of our lives- from the parties of our youth to our weddings; and we share his music with our children who repeat the cycle. Great music lives on forever, and, it's with this in mind that we introduce "4U: A Symphonic Celebration of Prince."
The first and only estate-approved Prince celebration, 4U will present the music of Prince like never before, with a full symphony orchestra. Throughout the course of the evening Prince's extensive musical catalog will be represented, we'll hear his greatest hits as well as some of his lesser known gems in this musical celebration. Questlove, an avid Prince fan, has helped curate the music and arrangements that will be played by the symphony.
Ticket Information

Tickets available at the Altria Theater and Dominion Energy Center box offices, by phone at (800) 514-3849 and online at etix.com. Ticket prices subject to change and subject to applicable fees.

Group Sales

Save 10% on tickets to the show (excluding PL1) when purchasing 10 or more through our Group Sales Office. Call 804-592-3401 or email us at [email protected].