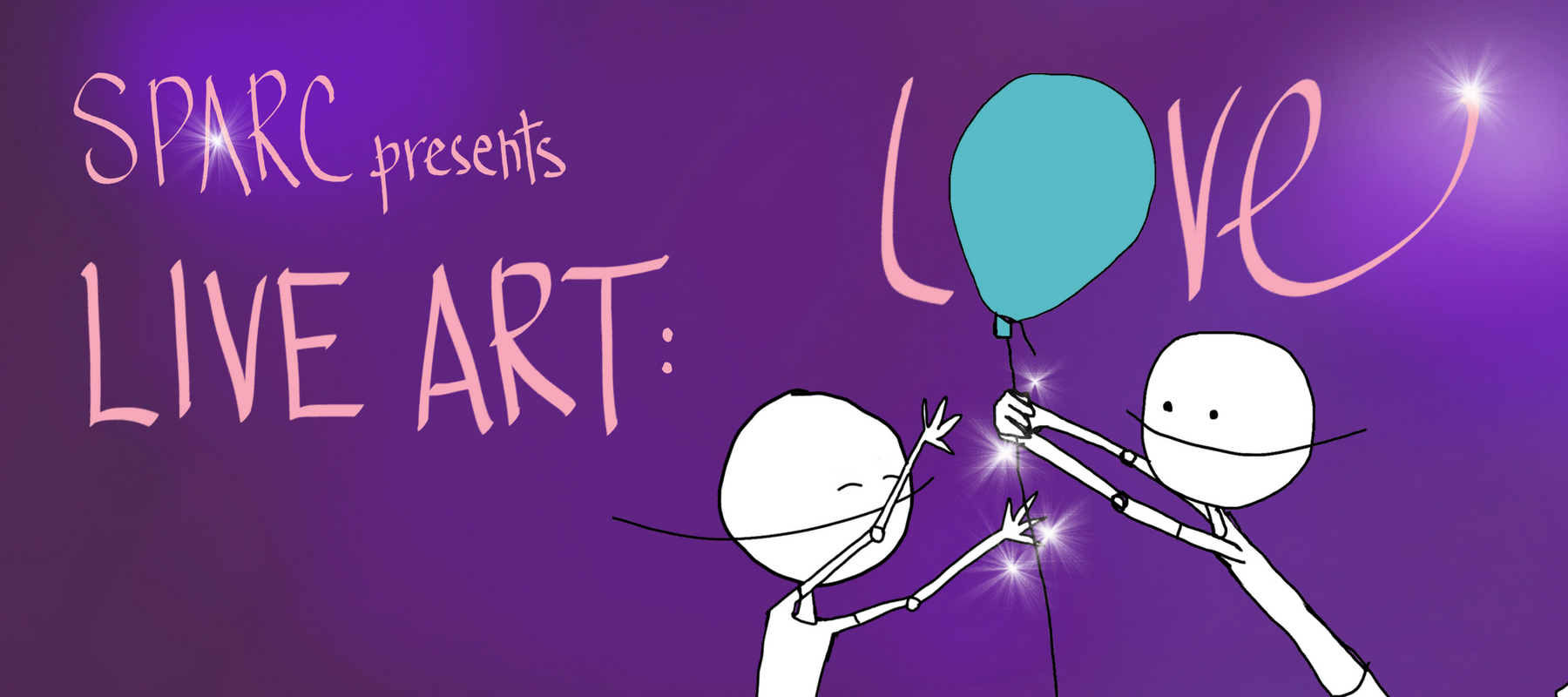 SPARC presents LIVE ART: Love
SPARC presents LIVE ART: Love
200 students of all abilities and nationally known recording artists will take the stage once again for SPARC's annual LIVE ART concert, one of Richmond's favorite and most anticipated performances.
Students in SPARC's unique LIVE ART program for youth with and without disabilities work together in a variety of performing and visual arts classes throughout the year. While rehearsing their performances, they build relationships and understanding of one another using SPARC's unique curriculum based on acceptance, compassion, and empathy.
The LIVE ART program, now in its sixth year, culminates in a mega-show, featuring nationally and regionally recognized recording artists performing with the students in an unforgettable night of music, dance, and visual arts.
LIVE ART: LOVE will feature:
Internationally renowned singer, songwriter, and actor Josh Groban;
Two-time Grammy Award winning singer/songwriter, and SPARC alumnus Jason Mraz;
Multi Grammy and Tony Award nominated singer-songwriter, and New York Times best-selling author Sara Bareilles;
Five-time Grammy Award winner and former member of The Doobie Brothers and Steely Dan, songwriter, keyboardist, and record producer Michael McDonald;
Musician, finalist on season 14 of "American Idol," and Richmond, VA native Rayvon Owen;
Two-time Grammy Award nominee, songwriter, and jazz vocalist René Marie;
Eclectic indie folk band, songwriting team, and founders of Rock n' Roll Camp for Girls Los Angeles Raining Jane;
Musician, storyteller, playwright, and guitarist and songwriter for the indie folk band Eddie From Ohio Robbie Schaefer;
Noted composer, arranger, and lyricist Chris Caswell;
Local artists and performers include: Daniel Clarke, Steve Bassett, Desirée Roots, Susan Greenbaum, the Richmond Symphony Youth Orchestra String Ensemble, Host of Sparrows, City Dance Theatre, One Voice Chorus, Henrico High School Sound Sensations Choir, and R.A.M.ifications of VCU.
For more information on the concert and the students' year-long program, visit http://www.sparconline.org/liveart.
Major project funding is provided by the E. Rhodes and Leona B. Carpenter Foundation, Altria Group, the Jason Mraz Foundation, Dominion Energy Foundation, Estes Express Lines, and the Stanley and Kim Markel Memorial Fund of the Community Foundation Serving Richmond and Central Virginia, among others.
* Please note that guest artists are subject to change without notice.
Ticket Information

Tickets available at the Altria Theater and Dominion Energy Center box offices, by phone at (800) 514-3849 and online at etix.com. Ticket prices subject to change and subject to applicable fees.