Weddings and Receptions
A Perfect Fit: The Altria Theater & Your Special Event
Originally opened in 1927 as a Shriner auditorium, the Altria Theater has recently undergone major renovations to return it to the showpiece it once was. Minaret-like structures flank the centrally pointed arch entryway. The Grand Ballroom and VIP Lounges, along with various lobbies, lounges and window niches, feature arabesque or geometric tile work in rich Middle Eastern colors. The overall effect is one of luxury and romanticism, the perfect place for your special day!
Our dedicated SAVOR... Richmond professionals are at your service to take care of every detail and provide unsurpassed hospitality. We are dedicated to providing you the highest quality of catering and event services. Innovative menus, expertly handcrafted by our Executive Chef and his talented team, reflect the very best in regional dining by using only the freshest ingredients from the local area.
Host your bridal shower, rehearsal party, wedding ceremony and/or reception in this lavish historic setting. We invite you to come see firsthand how SAVOR... Richmond is committed to excellence and will provide the perfect backdrop for your once-in-a-lifetime event.
Capacity:
Grand Ballroom Sit-Down Dinner: 800
Grand Ballroom Cocktail Reception: 1400
Altria Theater Stage Sit-Down Dinner: 175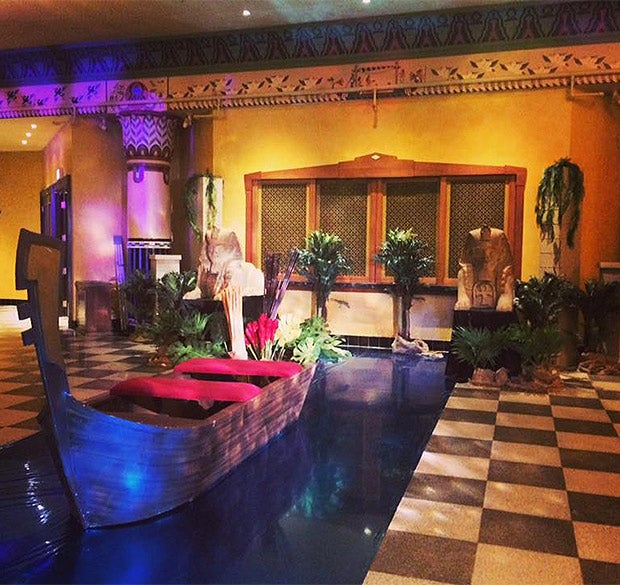 For More Information
For more information or to schedule a private tour, please contact ASM Richmond at (804) 592-3368