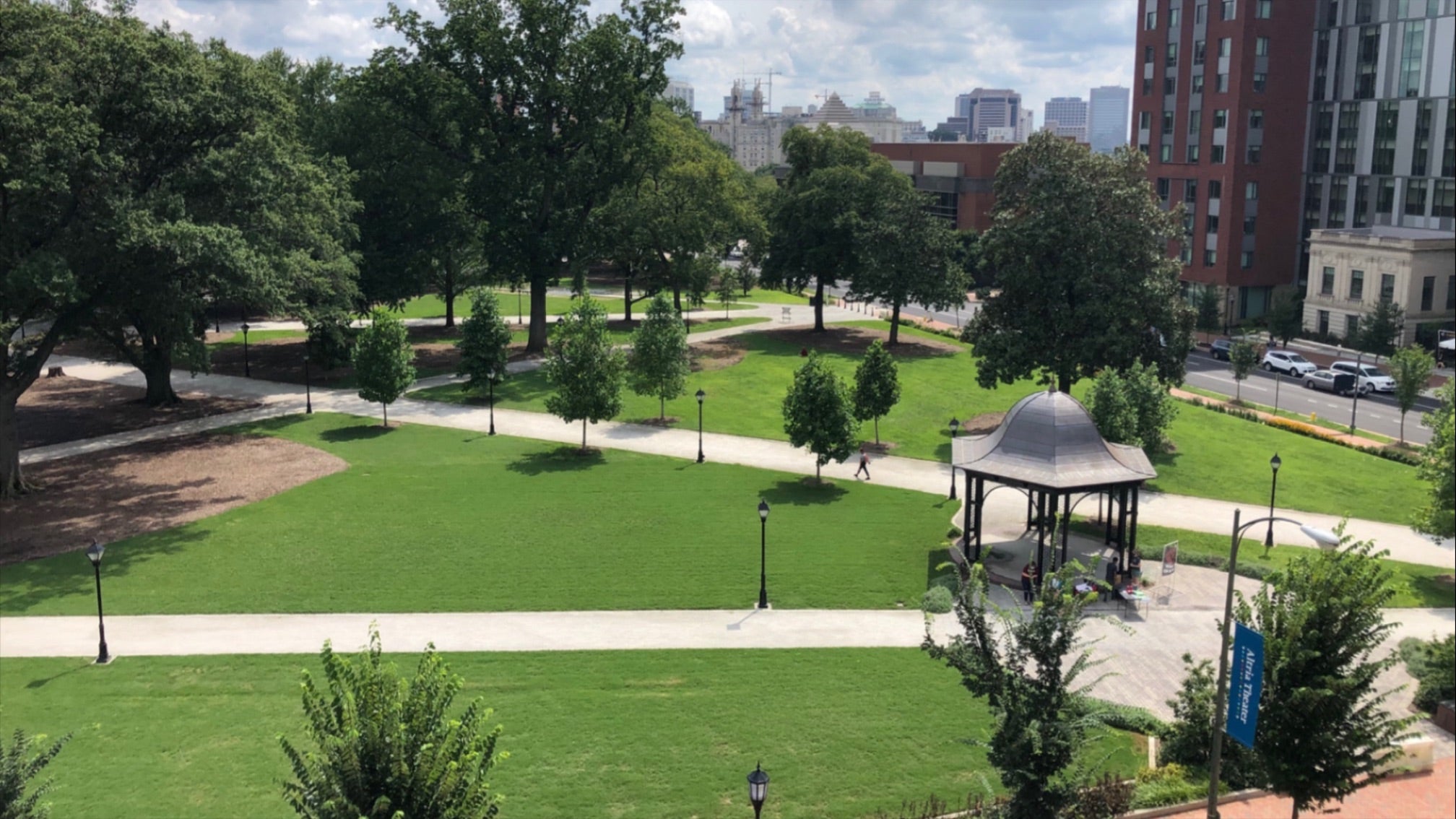 Events in Monroe Park
If you are looking for the perfect outdoor venue to host your next event, you have come to the right place. Monroe Park, situated on the edge of downtown Richmond, and adjacent to the historic Altria Theater, has everything you need to plan an unforgettable experience for your guests.
Renovated in 2018, the park is perfect for weddings, festivals, corporate events, and so much more. And because it is now managed by our team at ASM Richmond, all of the benefits of the theater are available in the park, including world-class food and beverage services, event operations, and marketing. All of the services that are available for private events in the theater, have now been extended to the park.
Let us help you design and manage your unforgettable event in the park. For more information, or to schedule a tour, contact:
Sarah Douglas
(804) 592-3339